Frequently Asked Questions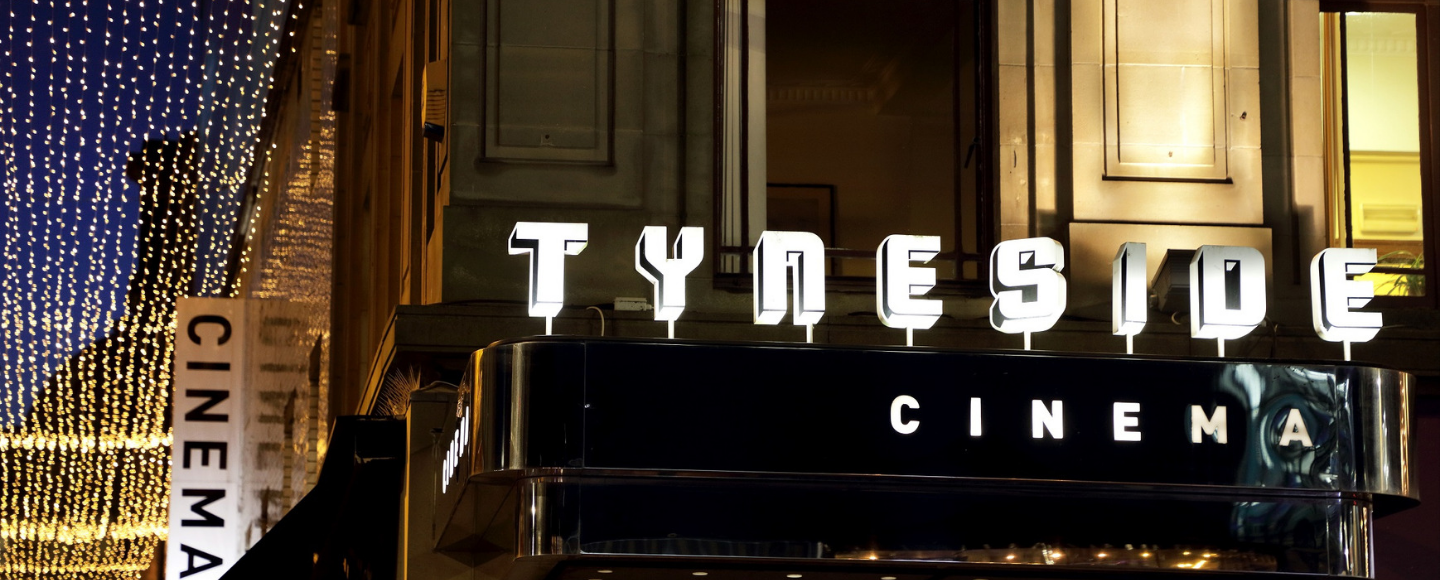 Do I have to wear a mask? 
Face coverings are no longer mandatory in public indoor venues, such as cinemas. Guests may continue to wear masks if they wish when moving around the building at your own discretion 
Can I still visit if I have tested positive for COVID-19? 
Don't visit if you have symptoms or test positive for coronavirus 
If you have symptoms of Covid-19 or test positive, please do not attend Tyneside Cinema. You can find more information about the symptoms of coronavirus on the NHS website. 
If a booker or a member of a booker's household is experiencing COVID-19 symptoms customers must inform the Box Office no later than 8pm the day before the relevant event. The Box Office will then credit accounts with the full amount of the order to be used on another event within one year or exchange the tickets to another screening/event. 
Can I get a refund on my ticket if I don't attend? 
Should Tyneside Cinema be forced to close or a scheduled event is cancelled due to COVID-19, bookers will be contacted within 48 hours with the option to donate the ticket value, receive credit on their account to the value of their order, or receive a full refund. If a refund is requested this will be processed within 14 days. 
All ticket sales are considered final. If you are booked in for a screening and notify us no later than 20:00 on the day before the event that you will no longer be able to attend then our Box Office team will do what they can to reschedule your booking or offer a refund in the form of a credit note that can be used against a future booking. 
We are unable to offer refunds or ticket swaps on bookings once the screening has taken place, so please ensure you notify us in advance. 
Is it possible to buy a ticket in person? 
Our physical box office is open from 11:30 until 21:00 daily. Alternatively, tickets can be purchased over the phone during the hours 12:00 to 17:00 or via our website. 
Can I select my own seat? 
The majority of our screenings operate with allocated seating, which means that when booking you will be asked to specify which seats you would like. All seats are offered on a first-come, first-served basis. You must sit in your allocated seat. 
Can I sit with my friends? 
There are now no limits on the number of people who can sit together inside or outside and all restrictions on socially distanced seating have been removed in line with Government guidelines. Seating in the screenings is limited by availability. 
What if I have access needs? 
If you have access needs, we ask that you phone our box office team who will be happy to help you make your visit to Tyneside Cinema as enjoyable as possible. Alternatively, you can email us at boxoffice@tynesidecinema.co.uk 
What if I am concerned about another guest's behaviour? 
If you're concerned about another guest's behaviour please inform a member of our team as soon as possible – a team member will be stationed on the ground floor at all times. For your safety and the safety of our other guests, please do not approach other guests yourself. 
Are the concession stands open? 
Yes, our usual concession stands are open.  We now also have a range of concession combo offers available to guests.   
Can I bring my own alcoholic drinks into the screen? 
Only alcoholic drinks purchased on the premises are permitted in the screens. 
How far in advance of my film screening should I arrive? 
You should arrive no earlier than 10 minutes before the advertised start time. 
What If I arrive early? 
It's no problem if you would like to arrive earlier as Vicolo by Tyneside Cinema and Tyneside Bar Cafe will be open to provide food and beverages. 
How do I arrive? What should I do when I get to the cinema, and throughout my time there? 
The cinema works similarly to how it did before the pandemic, and you should be able to find your way around very easily. You may enter via Tyneside Bar Cafe, Vicolo by Tyneside Cinema or the Box Office entrance on High Friar Lane. Only guests of Tyneside Cinema and its venues are allowed into the building. 
Do you have a risk assessment? 
Yes. A thorough risk assessment was carried out through all areas of Tyneside Cinema to ensure we were able to re-open safely. This risk assessment is continually reviewed and updated by our Operations Team. 
Can I take a drink into the cinema? 
Yes. Drinks are available to purchase from our usual concession points and from the Bar Cafe.   
Will my membership still be valid? I paid for membership over the pandemic whilst the cinema wasn't open – can I still use it? 
Anyone who purchased or renewed their membership over 2020/2021 whilst we were closed has been given an automatic 15-month extension. If you have any queries about your Friend membership, you can get in touch with us at boxoffice@tynesidecinema.co.uk or call us on 0191 227 5500 
Will my gift voucher still be valid? 
Anybody who was unable to use their gift vouchers or account credit in 2020/2021 has been given an automatic 15-month extension. If you have any queries about your gift voucher, you can get in touch with us at boxoffice@tynesidecinema.co.uk or call us on 0191 227 5500 
Do you have a student discount? 
Yes – you can get a student discount with a valid student/NUS card. We also offer a FREE Young Tyneside card to anyone between 15 and 24. You get tickets for £4.95, among other lovely benefits.  You can find more information here – Young Tyneside – Tyneside Cinema 
Will there still be themed nights? 
We have some really exciting ideas for events and nights planned across all our venues this year. We focused on a successful reopening first and have gradually re-introduced our Halloween All-Nighter and our ever-popular Christmas programme. We always announce our events and film programme on our social media channels so follow us on Facebook and Instagram so we can keep you posted. 
When will you be resuming Dementia Friendly, Silver Screen and Parent and Baby screenings? 
We provide 'Hard of Hearing' subtitles on multiple screenings, the details of which can be checked alongside film listings (these screenings are labelled HOH). We have brought back our 'Parent and Baby' screenings, to enable young families to better access cinema.  These are typically scheduled for the last week of every month and will be shown on a Monday at 11:00.  Tickets cost just £7 and include a hot drink and cake – Access Cinema – Tyneside Cinema 
We are constantly working to bring all our Access Events and support back to the cinema. 
Where can I find more information on new films and events? 
You can view our current and upcoming screenings via the What's On page.   
Our Programme Team continue to develop a season of wonders that will include old reissues of classics, thematic seasons and new releases. Our programme of Team Choice films and Cult Classics have already made a comeback. 
Why do you fundraise? 
Tyneside Cinema is a charity! (Charity Registration #502592) 
Behind the scenes, Tyneside Cinema delivers an award-winning Learning and Participation programme for children and young people, accessible cinema programmes, free community events and so much more. Your generous donations allow this important work to continue and help us look after our Grade II listed building. 
Do you have a question that is not answered here? Please email us or call: boxoffice@tynesidecinema.co.uk / 0191 227 5500