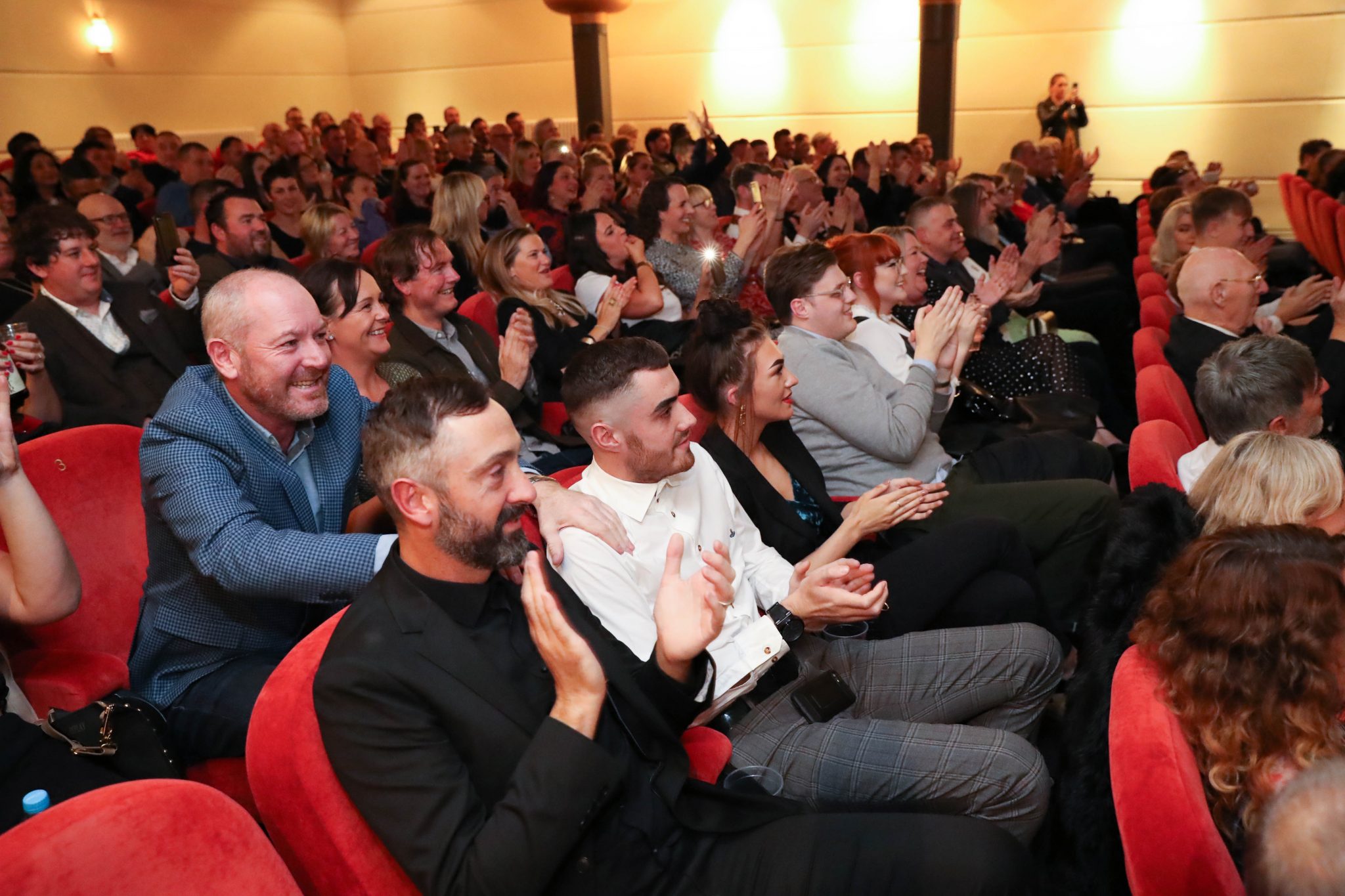 Film has the power to say things that you might otherwise never hear, show you things that you might otherwise never see and connect you to people and places that you might otherwise never know. It has the power to move you – to laughter or to tears. It's why we get up in the morning.
We believe in the power of film to move people and in celebrating the experience of cinema.
Each year around half a million people come to Tyneside Cinema! Some to watch a film, take part in discussions and events, and some to eat, drink, work or socialise in our bars and cafes. At Tyneside Cinema, everyone is welcome.
We're trusted by our community to bring to our screens the best that film has to offer. We challenge ourselves to be a window on the world. We take these responsibilities very seriously, and so our programmers carefully select from hundreds of films every year, new and old, to make the best choices for you, our audience
Some of those choices you may not like. Others might surprise or delight you. What you can be sure of, is that our decisions are based on our knowledge, our love of film, and our commitment to presenting a programme rich in diversity for as many people as possible to enjoy.
There is not just power in watching film – but also in making it.
That's why we have the country's most significant filmmaking programme, spotting and developing the region's artists and filmmakers of the future. We work with thousands of people aged 8 to 30 every year. Sometimes they make films for fun, others are looking to learn new skills and some are on their way to being filmmakers. We help them fulfil their creative potential.
We reckon that the next generation of filmmakers needs some North East spirit. We want the young people of the North East to know anything is possible, the British independent film industry is a place where they can thrive.
There is not just power in watching film – but also in sharing it.
We are a charity. As a charity, we aim to create the best independent film experiences and to make film-watching and making available to as many people as possible regardless of circumstance. We aim to protect our beautiful Grade II Listed building into the future and to share and celebrate our heritage as a former newsreel theatre.
This means we use the funds we are able to raise to maintain our building and continually improve the accessibility of our screens and spaces, to invest in our film and learning programmes, and to ensure that those with additional needs can still enjoy the cinema experience to its fullest.
We raise money to make our offers for those living with a disability, for young people, for refugees, asylum seekers and the unemployed better and easier to access.
We fundraise so that film can move each and every one of us.
Read more about our charity work by visiting the Charity page.