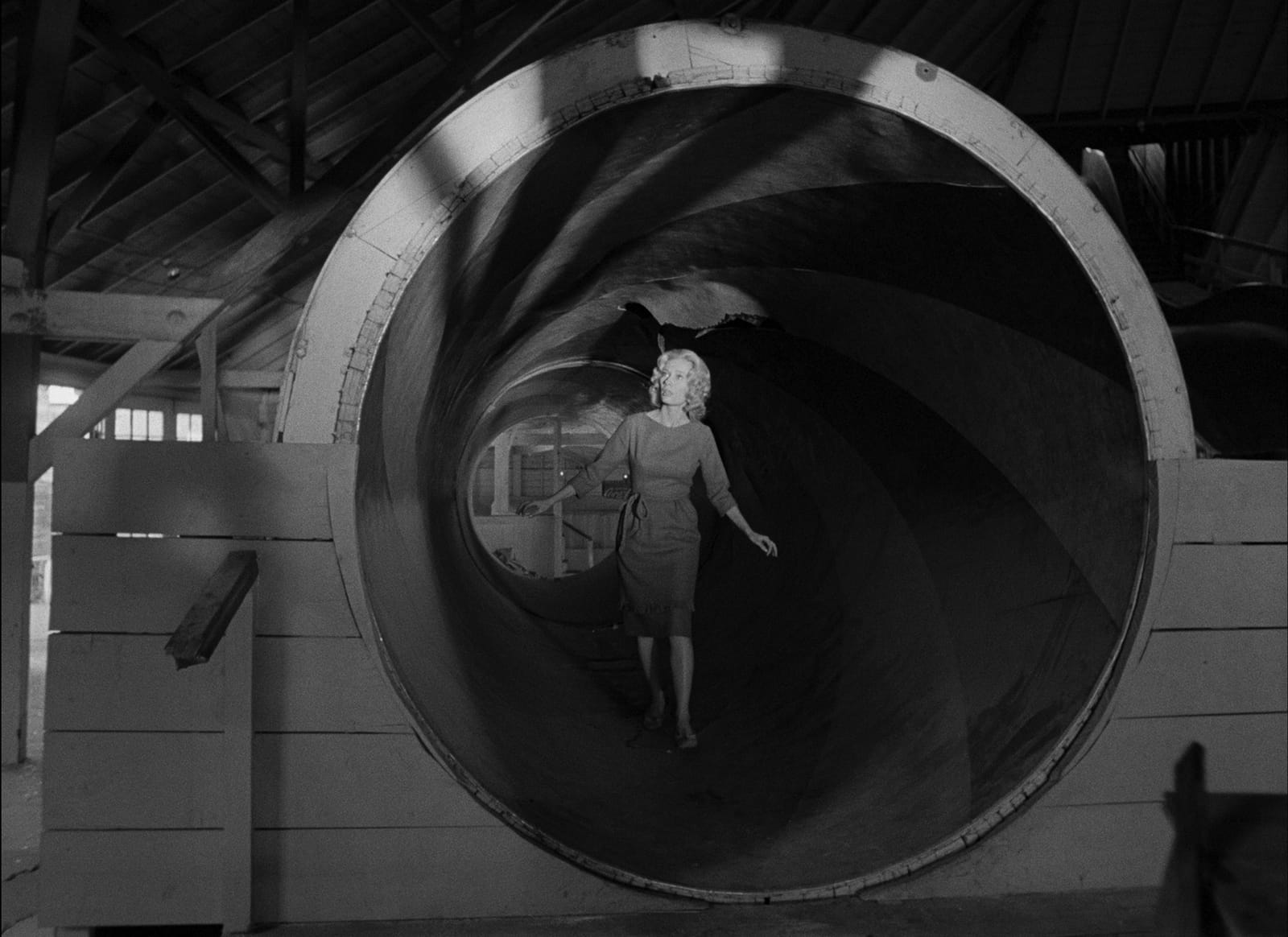 Inspired by the release of Guillermo del Toro's gripping, visually ravishing Nightmare Alley, Tyneside Cinema presents A Carnival of Souls, a season of films in which circuses, carnivals and fairgrounds become sites of broken psyches, split identities, mirrored selves, and dark desire.
A tale of American striving and conniving, Nightmare Alley is a portrayal of grifting and temptation reflected through the lens of classic, hard-bitten film noir. Recalling the work of James M. Cain, Jim Thompson, and Dashiell Hammett – and based on the 1946 novel by William Lindsay Gresham – its' story of clairvoyant conman Stanton Carlisle (Bradley Cooper) and his headlong charge towards a grim destiny in 1940s New York bears all the hallmarks of a Greek Tragedy.
The true spectre of del Toro's film, though, is the traveling circus that first offers Stanton refuge, before becoming his ultimate dead end. Nightmare Alley joins a cinematic tradition in which the carnival is seen to contain mysterious secrets – a tradition that includes everything from The Cabinet of Dr. Caligari to Buster Keaton, from Ingmar Bergman and Federico Fellini to Tobe Hooper and Jordan Peele.
Exploring themes of identity, belonging, deception, and the cruel hand of fate, the settings of A Carnival of Souls include that of so-called 'freak shows', portrayed in Tod Browning's empathetic 1932 classic Freaks as a community turning the tables on the able-bodied monsters who exploit them; as well as a strange circus on the edge of town, where the lone survivor of a car crash discovers a terrifying truth in Herk Harvey's spooky Carnival of Souls.
Similarly spectral, Béla Tarr's Werckmeister Harmonies (shown here on 35mm) sees a circus and its giant dead whale exhibit bring impending doom to a small Hungarian town. In Alejandro Jodorowsky's uncategorisable Santa Sangre, a young man's identity is forged in the crucible of a wild pagan circus, one full of religious, surrealist, and psychosexual imagery; and in Zoé Wittock's Jumbo, a young woman discovers a gateway to her own burgeoning desire at the theme park where she works.
Destiny looms large again in Orson Welles' The Lady from Shanghai, another noir about doomed souls that comes to a breath-taking conclusion inside a hall of mirrors. Perhaps the only film that can match Shanghai's suggestive use of mirroring and doubling is Us, in which Jordan Peele uses the fairground as a portal for a return of the repressed, with sinister doppelgängers invading the lives of their other selves. Or perhaps they were us all along. In the carnival of souls, it's quite difficult to tell…
Book tickets for Guillermo del Toro's Nightmare Alley HERE!