We are delighted to announce that Tyneside Cinema will be re-opening its doors very soon! And we can't wait to see you again in person.
When we closed our doors to the public in March, we didn't know how long we would be away. At the time, we couldn't have anticipated the severity of the COVID-19 crisis, or the impact it would have on all of our lives, as well as arts, culture and hospitality across the UK.
While we are aware that the Government had advised that cinemas could re-open from early July, this was not feasible for Tyneside Cinema or many other independent cinemas and arts venues, who occupy buildings not immediately ready for social distancing. Instead, we've taken the time to ensure we can make the necessary adjustments to our beautiful heritage building, to reassess both our film programme and what we offer in our bar and café spaces, and to invest in our dedicated team of staff through training and skills development, so that we are ready to serve our audience in a way that is safe.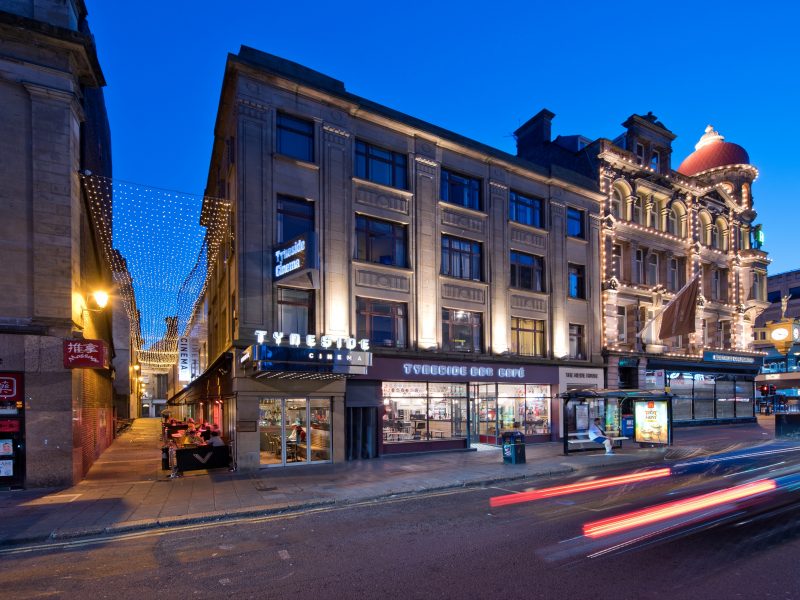 By opening when it's safe to do so, we will play our part in the re-opening of Newcastle, the recovery of our communities, and the survival of the arts. We're planning a fantastic programme of new releases, films that you might have missed whilst we were closed, and a selection of classic favourites, many of which have been chosen by staff from all across the cinema. More than anything we miss being the home of great films and bringing their magic to the widest possible audience. We're committed to providing a welcoming, safe place  for people to watch films, meet, eat and drink, and to delivering educational activity that brings film-related knowledge, skills and experience to a broad range of people.
Things will look a lot different than before. We're planning to re-open on a phased basis, initially through a series of 'soft opening' weekends in which we can trial-run our new safety measures. Social distancing will affect how we're planning our programme. We'll have a reduced cinema capacity, gradually increasing as the distancing measures are relaxed. We're also planning on fewer screenings per day, to avoid bottlenecks into our screens, and to allow for enhanced cleaning in between films.
We're working hard, listening to expert advice in order to make sure our visitors and staff are safe – and we've been speaking to colleagues across the region to find out more about best practice for us to follow. In addition, we'll also be conducting extensive research with our audiences, and we're committed to providing the highest possible standards in hygiene and social distancing whilst retaining the experience for which Tyneside Cinema is known.
As we move towards re-opening, we would appreciate your input. We will be conducting research via a short survey to gather feedback on:
Proposed and additional safety measures
Our approach to programming
Our new food, drink and snack offers
How we can make returning to the cinema as great an experience as possible for you