Welcome to the homepage of all the exciting film news we think you'll want to engage with while staying safe at home!
We may be temporarily closed, but we want to help you continue to access all the usual (and hopefully some new) film content that you love! A number of our friends in the industry, including other independent cinemas and film festivals, are adapting how they offer their services to you. So to make it as easy for you to find as possible, we'll update this page and share their work on social media.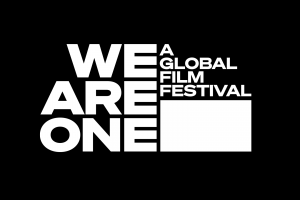 We're very excited for the launch of We Are One on Fri 29 May – 10-day global film festival, the first of its kind.
Co-created by over 20 film festivals worldwide, including BFI London Film Festival, Cannes, Tribecca, and Toronto, this is biggest digital celebration of cinema we've ever seen.
Discover and watch a compelling programme of films from some of the best in the industry, all from the safety of your home. All funds raised during the festival will go towards COVID-19 relief funds.
For more information on film, talks and schedule, subscribe to the We Are One YouTube channel, here.
GHIBLI MUSEUM OPENS ITS DOORS FOR A VIRTUAL TOUR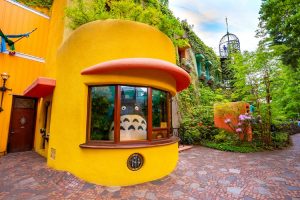 Studio Ghibli fans rejoice! For the first time, Ghibli Museum has opened its doors, so you can enjoy all its magic and wonder from the comfort of your home.
Studio Ghibli is hailed as one of the greatest anime studios, creating many beloved classics including Spirited Away, My Neighbour Totoro and Princess Mononoke. In light of the current pandemic, slowing new releases and stopping fans from visiting the world-famous museum, their virtual tour allows fans to enjoy some of their biggest exhibitions.
A rare chance to see a world-renowned collection, including sketches from the legendary creator Hayao Miyazaki, and several other pieces of history that helped make their world come to life.
Visit Ghibli's new museum channel here.
HOW IS THE BRITISH FILM INDUSTRY RESPONDING TO THE COVID-19 CRISIS?
From film production to festivals, to independent cinemas like ours; the film industry ground to a halt in March. The newly appointed CEO of the British Film Institute (BFI), Ben Roberts, discusses how the British film industry is responding to this crisis with Screen International editor, Matt Mueller.
Roberts became CEO just four weeks before the current crisis shut down the industry. In this comprehensive interview, he discusses his first few weeks, the cross-industry Screen Sector Task Force, which is hard at work putting new protocols in place, as well as the challenges and opportunities the COVID-19 crisis presents.
Read highlights of the interview here, or watch the full video below.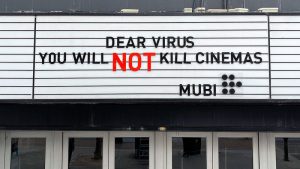 Our friends over at MUBI have launched a new fund to help UK cinemas during this crisis.
As the Covid-19 pandemic has brought our beloved cinemas work to an immediate halt, many are now facing permanent closure. The #DearVirus campaign aims to raise £100,000 to support UK independent cinemas and film festivals, with a passion for bringing extraordinary cinema to audiences across the UK. 
Starting with a £10,000 donation from MUBI, all #DearVirus proceeds will go to the BFI FAN Covid-19 Resilience Fund. This fund was set up by the British Film Institute (BFI), and its UK-wide BFI Film Audience Network (FAN), to offer critical relief to cinemas across the UK. 
The BFI FAN is a network of over 1000 cinemas and other film organisations – led by eight Film Hubs across the UK to bring the best cinema to the broadest possible audience.
Find more information and support the #DearVirus campaign here.
Alchemy Film and Arts Festival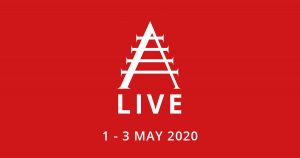 The tenth edition of Hawick's Alchemy Film & Arts, one of the U.K.'s most vital film and moving image festival, runs online from 1-3 May.
The first exclusively online edition of their festival lasts for three days and brings you the best in experimental film, for free.
This 72 film programme includes ten curated short screenings and two features. We're also very proud that it includes films commissioned by our Projections programme from artists Nicola Singh, Helen Collard, Duncan Marquiss and Onyeke Igwe.
Just like at a festival, each of these programmes will only be shown once, and the stream link will open 15 minutes before the advertised start time. There's also a live chat room attached to each screening! So you can still discuss what you're watching with likeminded film plans.
Find out more and start watching now here. 
Birmingham's Flatpack Festival

Birmingham's Flatpack Festival has long been the home for boundary-pushing film and live cross-platform events.
A mobile arts organisation, they're passionate about film in all shapes and sizes, especially when it uses other art forms. Every May bank holiday, they take over multiple venues in Birmingham for their "magnificently eclectic" Flatpack Festival, and throughout the year, they pop up all over the place – from film-tents at music festivals to rural archive tours.
This year, they present Flatpack 2020: The home entertainment edition – bringing you a unique online version that brings their acclaimed, short film competition direct to your home, entirely for free, from 1-17 May.
Find an eclectic mix of animation, documentary and inventive films, virtual outings and several U.K. premieres here.