At Tyneside Cinema our passion is film and ensuring its magic is accessible to all.
Relaxed Screenings
Our Relaxed Screenings are for people of all ages with Autism, learning difficulties or other sensory needs, their families and carers. Relaxed Screenings are on the second Sunday of every month at midday (12:00).
We've taken care to ensure the environment is safe and comfortable, which means:
We keep the lights on slightly and turn the sound down a little
It's fine to move around and make noise during the film
There are no adverts or trailers; the movie starts precisely at noon
There's a chill-out space if you need to take a break in a quiet area during the film
We try to make sure the film is caption subtitled. These aren't always available to us, but we'll flag it on our website, or you can ask us at Box Office
Our Relaxed Screenings are open to everyone, although due to sensory sensitivities experienced by some of our guests, we don't recommend these screenings for children under 2-years-old.
Tickets are £6 per person, and carers go free.
Dementia Friendly Cinema
Dementia Friendly Cinema is our popular programme for people living with Dementia, along with their families and carers, though everyone is welcome.
Expect a warm welcome and a cup of tea before enjoying a movie in our beautiful Classic auditorium.
For your comfort, we leave the lights on slightly and turn the sound down a little. There are no adverts, so the film starts precisely at the advertised time.
To help you, your loved ones or those you care for access our cinema with as much ease as possible, we use Dementia Friendly signs across the building from Alzheimer's UK. These signs are in a lower case text, on a contrasting background and are clearly visible around the building. They also include visual aids in line with Dementia Friendly standards.
Hard Of Hearing Screenings
All of our hard-of-hearing screenings have full captioned subtitles. We have multiple subtitled screenings a week across our film programme, to help you see the film you want on the big screen.
Tyneside Baby Club
Tyneside Baby Club is for the parents and carers of young babies (under 12 months).
Enjoy the best new film releases, screened with the lights up a touch and the sound down a little for the comfort of your youngster, with a reserved room to stash your buggy in. Screenings are every other Thursday at 11:30am.
Tyneside Kids Club
Tyneside Kids Club screenings are every other Saturday, specifically for you and your kids to enjoy a trip to the cinema together. We screen classics from the 80s, 90s and 00s, so you can introduce your little ones to some of your childhood favourites.
Tickets are £6, and each child receives a free lolly. An adult must accompany children under 12, and those aged 15+ can only attend with accompanying children.
Our family friendly offers are generously sponsored by Queensway Dental.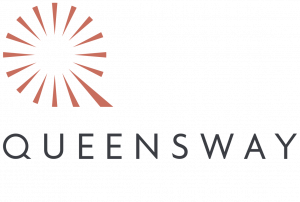 Access
There are currently no films or events that match your search. Please try again, or check back soon.