Find out more about Tyneside Cinema's food and drink venues; Tyneside Bar Cafe, Tyneside Coffee Rooms and Vicolo - download our menus and start planning your visit.
We know that you might not always have time for a film, but a meal, coffee, glass of wine or a pint of our very own 35mm craft ale?
Did you know our Bar Cafe is a freelancer's paradise? With avocado on toast always on the menu, plug sockets and free wifi – we love to provide a space for Newcastle's creatives.
The art-deco Tyneside Coffee Rooms on our second floor is over 70 years old and is true to the day it was opened – by Mrs Scott, our founder's wife.
Not forgetting Vicolo, a super-stylish early morning, middle-of-the-day-pick-me-up or late-night spot in our coffee and cocktail bar.
We serve quality British food, sourced locally and made fresh to order.
Our brunch and evening menus can be enjoyed alongside a wide range of real ales, wines, soft drinks and coffee.
A kid's menu will cater to your little ones whilst daily specials are seasonal show-stoppers from our award-winning chefs.
We always try to use local food suppliers to bring you the best and freshest Northern ingredients.
Mon – Fri: 10:00 – 23:00
Sat: 9:00 – 23:00
Sun: 10:00 – 21:00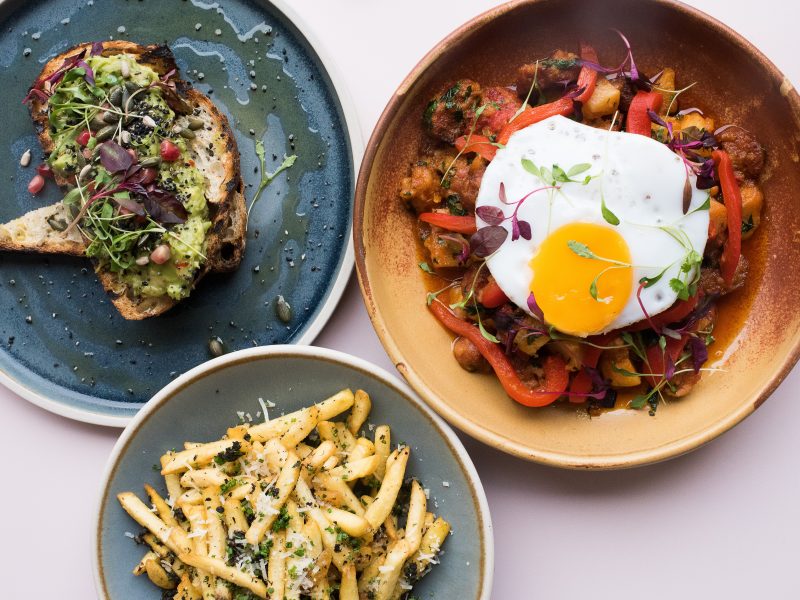 Afternoon Tea at the Movies: first Sunday of every month a Hollywood musical alongside afternoon tea. Book here.
Speakeasy Cinema: the last Wednesday of every month, good quality food alongside a classic film. Book here.
Cult Classics: every Monday we host a screening of the finest cult films on our big screen. To book please e-mail enquiries@tynesidebarcafe.co.uk
Film Pub Quiz: test your film knowledge the last Tuesday of the month, to book please e-mail enquiries@tynesidebarcafe.co.uk
Sunday Brunch Club: every Sunday join us for a free screening of a film from 10.30am, to book please e-mail enquiries@tynesidebarcafe.co.uk
Light Breakfast Menu Mon-Fri 10:00-11:30
All Day Menu Mon-Fri 11:30-15:30 / Sat 10:00-15:30 / Sun 10:00-17:00
Main Menu Mon-Sat 15:30-20:30
Kids Menu Daily 10:00-20:30
Name: Phil Boardman, Manager
Phone Number: 0191 227 5522
On the second floor of Tyneside Cinema you will find our hidden gem The Tyneside Coffee Rooms. Since its opening in the late 1930s, the Coffee Rooms has been a local institution.
We serve hearty comfort food in an art deco restaurant, where you will find familiar faces and a warm, welcoming atmosphere.
Mon – Sat: 10:00 – 21:00
Sun: 11:00 – 19:00
Name: Jeff Oswell, Manager
Phone Number: 0191 227 5520
Vicolo by Tyneside Cinema
A stylish coffee and cocktail bar serving light snacks, cakes, pastries and sandwiches by the inch to eat-in or grab and go – we are open early-doors for your coffee fix.
We have an atmospheric outside seating area with fairy lights overhead, heaters and cover from the elements, we think our Vicolo makes for a truly unique city centre location.
Mon – Fri: 08:00 – 23:00
Sat: 09:00 – 23:00
Sun: 10:00 – 21:00
Vicolo by Tyneside Cinema Menu
Vicolo by Tyneside Cinema Winter Drinks Menu
Name: Laura Hemy, Manager
Phone Number: 0191 227 5519