The Bar Cafe and Vicolo by Tyneside Cinema reopened on the 2nd August, and the first phase of the cinema reopening took place on the 12th August
The cinema has now been fully fixed and redecorated following a flood earlier this year, and we have made some final improvements to our lighting systems.
Our teams have worked incredibly hard over the last few months to ensure that Tyneside Cinema is a safe and welcoming space for everyone who enjoys film, and we can't wait to see you return once again.
We are currently running a reduced film programme with socially distanced seating in place in our Gallery and Roxy screens. Tickets can be purchased over the phone on 0191 227 5500 or via our website. Our physical Box Office is also open from 12 noon until 9pm daily.
The Classic and Electra screens currently remain closed and will reopen as part of our phase 2 reopening.
We want you to be able to feel as comfortable as possible when you visit us, so we have been working hard over the past year and a half, to put measures in place that will ensure this.
We have created a quick guide on what to expect next time you come to Tyneside Cinema, but as you are probably already aware, public safety guidelines are subject to change, so be sure to check this page regularly to make sure you are up to date with our safety procedures.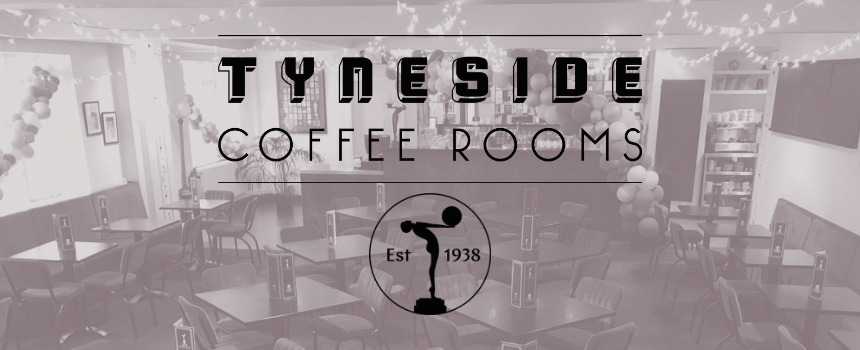 Since 1938 our Coffee Rooms venue has been a much-loved meeting point for all manner of Newcastle folk and visitors to the city. When COVID hit last year, we were forced to close our cinema and all our hospitality spaces.
The Coffee Rooms will not be reopened initially, partly because of difficulties in keeping a safe distance between visitors, and partly to give us time to make some much-needed improvements to the venue. We will be replacing the worn-out carpets, redecorating the walls, improving the furnishings, and installing a drop-down screen and sound equipment so we can host special screenings in the evenings as part of our new programme of events. Once we have everything refurbished we will be able to work on the relaunch of the Coffee Rooms. We hope to welcome back customers to this iconic venue before the end of the year.
What we'll be doing to keep you safe:
Clear signage, and additional staff assistance, to help you stay safely distanced and navigate our building
Table service only system in Tyneside Bar Cafe
Additional cleaning and PPE
Hand sanitiser stations throughout the building
Reduced capacities and socially distanced seating in all our screens
A staggered film programme
We remain fully accessible – you can find all our access information online here.
Pay using contactless payment if possible during your visit
Keep a safe distance from both staff and fellow customers
Wear a mask or face covering if possible, except when eating or drinking
Wash or sanitise your hands regularly
Stay at home if you have any symptoms of coronavirus
Book your ticket online or over the phone before your visit

If you or anyone you live with displays symptoms of coronavirus, please do not visit Tyneside Cinema.  You can find more information about the symptoms of coronavirus on the NHS website.
If you, or a member of your household, is experiencing Coronavirus symptoms you must inform our Box Office team no later than 24 hours in advance of your screening: We will rearrange your booking or put a credit note on your account for use against a future booking.