Frequently Asked Questions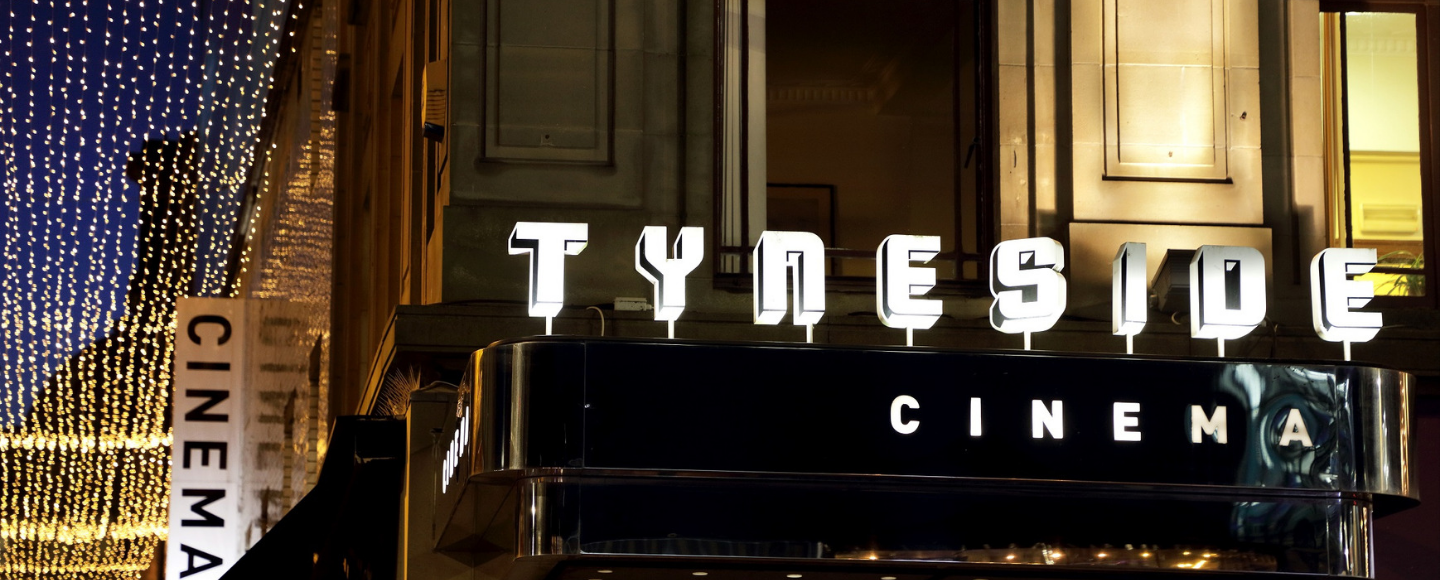 Do I have to wear a mask?
From Friday 10 December, face coverings will become compulsory in most public indoor venues, such as cinemas. There will be exemptions in venues where it is not practical to wear one, such as when you are eating, drinking or exercising. For that reason, face masks will not be required in hospitality settings. However, we do encourage guests to wear masks whenever they are not seated, in out hospitaliy venues.
In line with the latest Government guidance, face coverings will be required (unless medically exempt) when entering and moving around the venue and when seated in our screens, except when eating or drinking.


Will I need to show my COVID vaccination passport when I visit?
From Wednesday 15 December, and subject to parliamentary approval, the NHS Covid Pass on the NHS App will become mandatory for entry into nightclubs and settings where large crowds gather – including unseated indoor events with 500 or more attendees, unseated outdoor events with 4,000 or more attendees and any event with 10,000 or more attendees. As this does not apply to our venue, proof of vaccination status will not be required.


Is socially distanced seating being re-introduced?
As of the latest Government guidance, a return to social distancing in indoor venues has not been advised. However we will be operating with a reduced guest capacity in Tyneside Bar Cafe. This will allow us to apply social distancing principles and limit the number of staff needed on shift at any one time.

Is it possible to book a walk-in ticket?
Our physical box office . is open from 11am until 9pm daily. Alternatively, tickets can be purchased over the phone or via our website.


What if I have access needs?
If you have access needs, we ask that you phone our box office team who will be happy to help you make your visit to Tyneside Cinema as enjoyable as possible. Alternatively, you can email us at boxoffice@tynesidecinema.co.uk


What if I am concerned about another visitor's behaviour?
If you're concerned about another visitor's behaviour, whether it's in regard to COVID-19 or any other matter, please inform a member of our team – a team member will be stationed on the ground floor at all times. For your safety and the safety of our other guests, please do not approach other visitors yourself.


Are the concession stands open?
Yes. Our usual concession stands are open.


Are you using a Test and Trace system?
No. As of the 19th July we will not be using the NHS Test and Trace system in line with other hospitality venues.


Are your toilets open?
Yes, however only guests of the Tyneside Cinema will be permitted to use the toilets in our building to reduce the spread of infection.


How far in advance of my film screening should I arrive?
You should arrive no earlier than 10 minutes before the advertised start time.


Do you have a risk assessment?
Yes. A thorough risk assessment has been carried out through all areas of Tyneside Cinema to ensure we are able to re-open safely.


Can I take a drink into the cinema?
Yes. Drinks are available to purchase from our usual concession points.


Will my membership still be valid? I paid for a membership over the pandemic whilst the cinema wasn't open – can I still use it?
Anyone who purchased or renewed their membership over 2020/2021 has been given an automatic 18-month extension. If you have any queries about your Friend membership, you can get in touch with us at boxoffica@tynesidecinema.co.uk or call us on 0191 227 5500


Will my gift voucher still be valid?
Anybody who was unable to activate their gift vouchers or use their credit in 2020/2021 has been given an automatic 18-month extension. If you have any queries about your gift voucher, you can get in touch with us at boxoffica@tynesidecinema.co.uk or call us on 0191 227 5500


Do you have a student discount?
Yes – you can get a student discount with a valid student/NUS card. We also offer a Young Tyneside card to anyone between 15 and 25. You get tickets for £4.95, among other lovely benefits.


What changes has the cinema made since the Independent Review?
Tyneside Cinema has unequivocally accepted all 74 of the recommendations from Independent Review from October 2020. Almost all of the recommendations were made public (there were a few that were not shared for legal reasons); you can request to view the document. All of the recommendations are either completed or in process. As an organisation, we have spent many, many days over a period of months talking through all the issues brought up in the review, with the whole staff team involved in these difficult conversations. We are taking staff safety and wellbeing very seriously, and staff have been offered continued practical and mental health support. We have made lots of changes to the cinema internally: our staff were let down very badly in the past and we are doing everything we can to ensure this will not happen again. For further information on recommendations of the Independent Review clcik here.
How is the cinema ensuring it is a safe space for staff and public?
One of the huge failings of the old structure was a lack of any consistent Human Resources department. We have recruited an experienced and dedicated People Manager, who has done an excellent job of supporting our staff in difficult circumstances since she was appointed earlier this year.
We have completely overhauled and rewritten the staff handbook, and the Values and Behaviours. Everyone within the organisation has had the opportunity to give their input and the Staff Community Group have redrafted the V&Bs with all this in mind.
We have thoroughly updated our policies around Bullying and Harassment and now have a robust and clearly defined Grievance Process.
Our staff, old and new, have received comprehensive training focusing on Bullying and Harassment and Equality, Diversity and Inclusion, as well thorough training around COVID-19 measures in place to promote a safe and secure environment for staff and guests alike.


Has the management changed? How?
There have been big changes within the management structure. The Chair of the Board and the CEO resigned last year, and there have been changes in the Senior Leadership Team, and the rest of the Board as well. We now have a new CEO, a new Chair of the Board and new members of management at all levels.
Perhaps more importantly than this, change has been made at a fundamental level – in the way that the cinema is structured, and who gets a say in important decisions. We have set up the Staff Community Group, made up of staff across the organisation, who regularly meet members of the Senior Leadership Team, and often the CEO. The Staff Community Group represents the wider staff body, and are able to raise any issues (anonymously or not) from any staff member. They have been doing an excellent job of keeping the organisation accountable for the staff's wellbeing, and they are here to stay – the Staff Community Group are part of the long term measures we are making to safeguard against staff being let down in the future.


How have you employed and trained new staff?
A huge loss to the cinema was the redundancies that the organisation had to make last summer. This was a very difficult time for all members of staff, and is still felt throughout the cinema. That process was overseen by the previous CEO and the decisions were made in order to protect the cinema from closure. Part of the redundancy process was asking staff members if they would like Tyneside Cinema to contact them in the instance of any future vacancies. Those staff who signed up have been informed via email of any vacancies as and when they came up.
Almost a year later, the cinema has managed to survive the hardest year we've had in recent memory and we have been looking to re-open. This has meant the need to fill new or existing positions. A lot of time and effort has gone into selecting staff: they are all brilliant and are already an excellent addition to the team. We have spent a lot of time training new staff across all areas of the organisation, and they are thoroughly prepared to open Tyneside Cinema and its venues as a safe and secure space to anyone coming into the building.


Will there still be themed nights?
We have some really exciting ideas for events and nights planned across all our venues. We focussed on a successful reopening first, and have gradually re-introduced our Halloween All-Nighter and recently launch our ever popular Christmas programme. We always announce everything on social media so follow us on Facebook and Instagram so we can keep you posted.


When will you be resuming Dementia Friendly, Silver Screen and Parent and Baby screenings?
We provide 'Hard of Hearing' subtitles on multiple screenings, the details of which can be checked alongside film listings (these screenings are helpfully labelled HOH). We are also returning to our 'Parent and Baby' screenings, to enable young families to better access cinema.
We are constantly working to bring all our Access Events and support back to the cinema.


How do I arrive? What should I do when I get to the cinema, and throughout my time there?
The cinema works similarly to how it did before the pandemic, and you should be able to find yourself around very easily. You may enter via Tyneside Bar Cafe, Vicolo or the lane entrance to the Box Office. Only guests to Tyneside Cinema and its venues are allowed into the building.
We have a number of measures in place to keep our staff and guests safe. These include:
Enhanced cleaning of screens and the building as a whole.
Some of our staff will be wearing face coverings.
Hand sanitizer stations across the building.
We also ask that you:
Pay using contactless payment where possible during your visit.
Keep a safe distance from both staff and fellow guests.
Wear a mask or face covering if possible, except when seated.
Wash and sanitize your hands regularly.
Stay at home if you have symptoms of Coronavirus.
Book your ticket online or over the phone before your visit. We now have a dedicated phone line so we hope that you will find that you are easily able to book over the phone.


What is the film programme? Are you playing what has been missed?
currently running which you can view via the What's On page.
Our Programme Team have been working hard to deliver a season of wonders that will include old reissues of classics, New Releases and our Christmas programme. A Best Of 2021 (with films you might have missed) will follow early in the New Year.


Why do we fundraise?
Tyneside Cinema is a charity! (Charity Registration #502592)
Behind the scenes, Tyneside Cinema delivers an award-winning Learning and Participation programme for children and young people, accessible cinema programmes, free community events and so much more. Your generous donations allow this important work to continue and help us look after our Grade II listed building.
If you want your donation to be restricted to a particular area of our work, or would like more information about fundraising, please get in touch with our Development Manager: Caitrin.innis@tynesidecinema.co.uk


Do you have a question that is not answered here? Please email us or call: boxoffice@tynesidecinema.co.uk / 0191 227 5500