Choriza May Visits Tyneside Cinema
Rupaul's Drag Race Uk's Choriza May, popped in to use our beautiful Classic cinema screen as the backdrop for her Pedro Almodóvar inspired photoshoot. Being huge Almodóvar fans ourselves and also keen on Drag Race, we took the opportunity to have a chat with the spiciest drag queen in Newcastle.
"I want to be an Almodóvar girl!"
Lip-syncing on stage in The Classic is Choriza May, the breakout star of this year RuPaul's Drag Race UK, dressed in an astonishing recreation of an outrageous outfit worn by Victoria Abril in Pedro Almodóvar's 1993 film Kika.
"Kika has so many to choose from – every look she wore is so iconic; for me, when I think of Almodóvar, this is the look I think of…"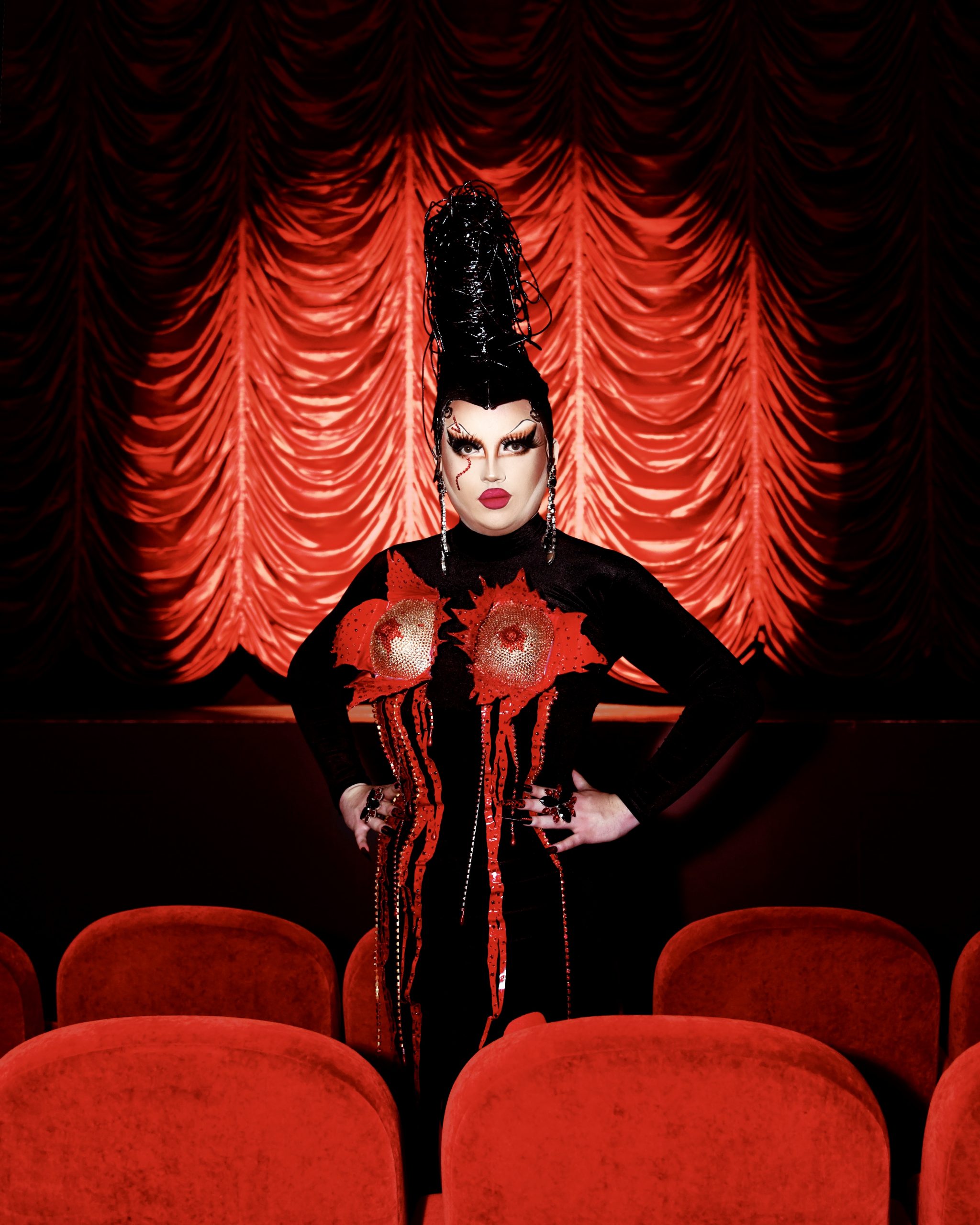 We sit down to chat with Choriza after her commanding photoshoot to talk about her whirlwind rise to fame: "It's been a crazy ride… everything has happened so fast!" She candidly discusses her discovery of drag in a professional capacity two and a half years ago, and the significance of it in Spanish culture – "Each city has a strong flair and vibe… it becomes about emphasising where you come from…" Her move to Newcastle proved a significant turning point in her life and career, and she highlights the finding of a community was crucial when moving to completely new surroundings; "I moved to Newcastle, and one night out…I saw drag queens…the coolest people in Newcastle!"
Entering, and later winning, local competition Drag Idol paved the way for her success on the international stage of RuPaul, and she soon observed the cultural specificity of the drag scene in the North East – "we have the funny queens here, don't we?! It defines Newcastle…". Tyneside Cinema has also proved a key location in her life in Newcastle, and she credits her boyfriend with introducing her to us – "he took me here…this is the Newcastle I could fall in love with!" She excitedly notes the considered thought and special meaning that goes behind every photoshoot she creates; "I have so many nice memories attached to it… I like everything to make sense: the place for the shoot is a place that I love, the film is my favourite Almodóvar film, the dress is by my friend Javier Mojarro, who is a designer from Andalucía, who did a fashion collection inspired by Almodóvar…"
A favourite director among Tyneside audiences, from Volver to Pain & Glory, we discuss the significance of Pedro Almodóvar as a filmmaker and champion of representation: "The first I watched… All About My Mother – it just hooked me. These films were being told years ago and I didn't know it…it made a sense of community…he decided to dedicate all his filmography to tell these stories of people who were minorities – from women to queer people…"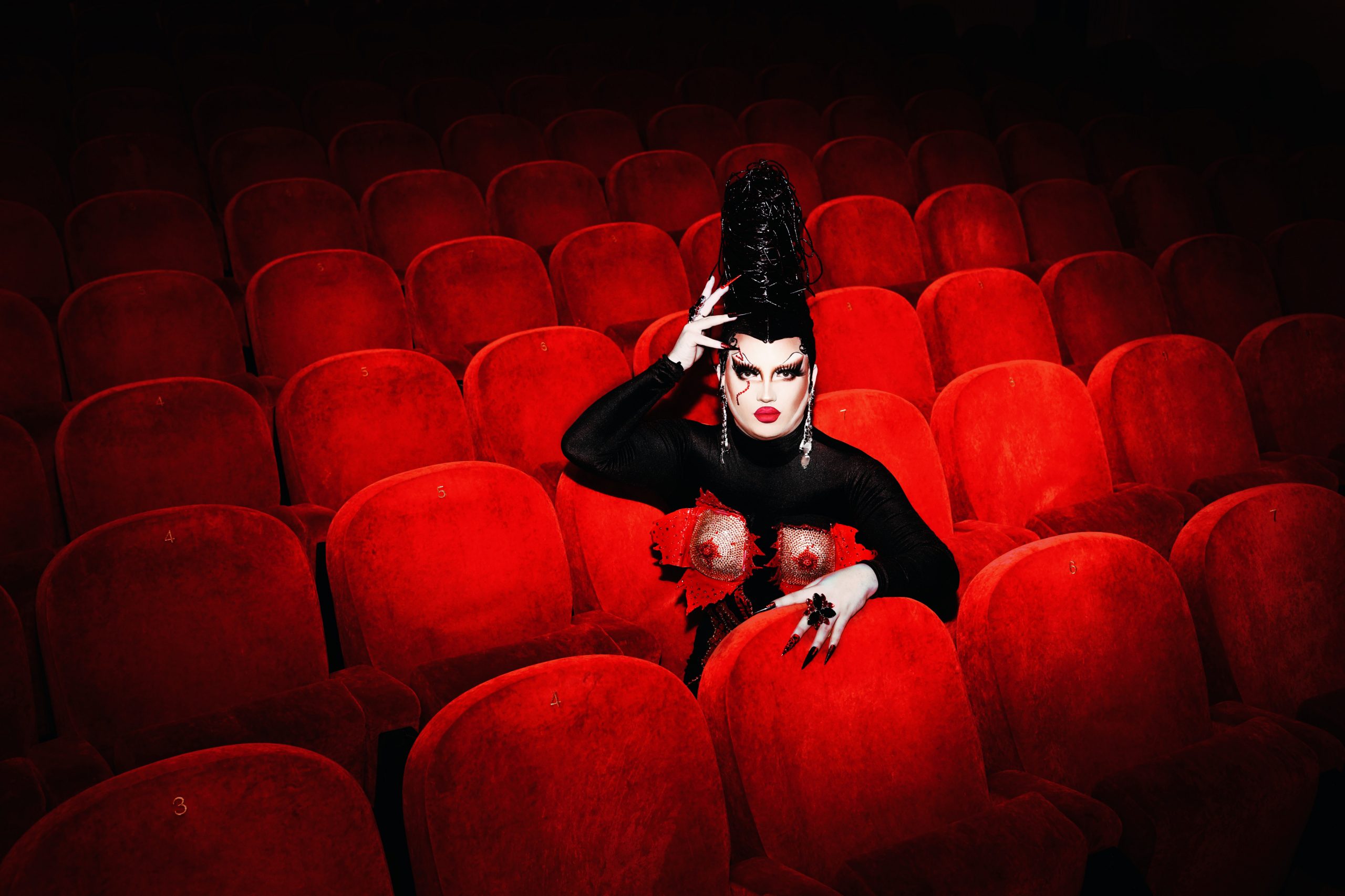 Putting women and queer people at the forefront of his work, Almodóvar is also recognised for his distinct, vibrant colour palette in his films, as well as an exploration of often dark, taboo themes and morally grey, imperfect characters ("these people have flaws like everyone else…) Choriza highlights his style as a huge influence on her approach to drag; "…very drastic stories with such bright colours… that contrast is very much what my drag is…" For Choriza, the future is bright, having attracted a loving fanbase following Drag Race, and it's a future that celebrates her past and love for all the people and places that have made her.
We rounded off our brilliant chat with Choriza asking about what we can look forward to next from her – "I just released my first single and music video: 'My Pussy is like a Peach'. Releasing a song is something I've been wanting to do since I started doing drag and this was the perfect time to do it. I was "lucky" to be eliminated in what is my favourite look I wore in RuPaul's Drag Race UK, so it was so easy to brand the whole video, artwork and vibe around it. I anticipated the double elimination was going to be a shock, so I wanted to remind people what my drag is about: cheer and joy, and this song is full of it!"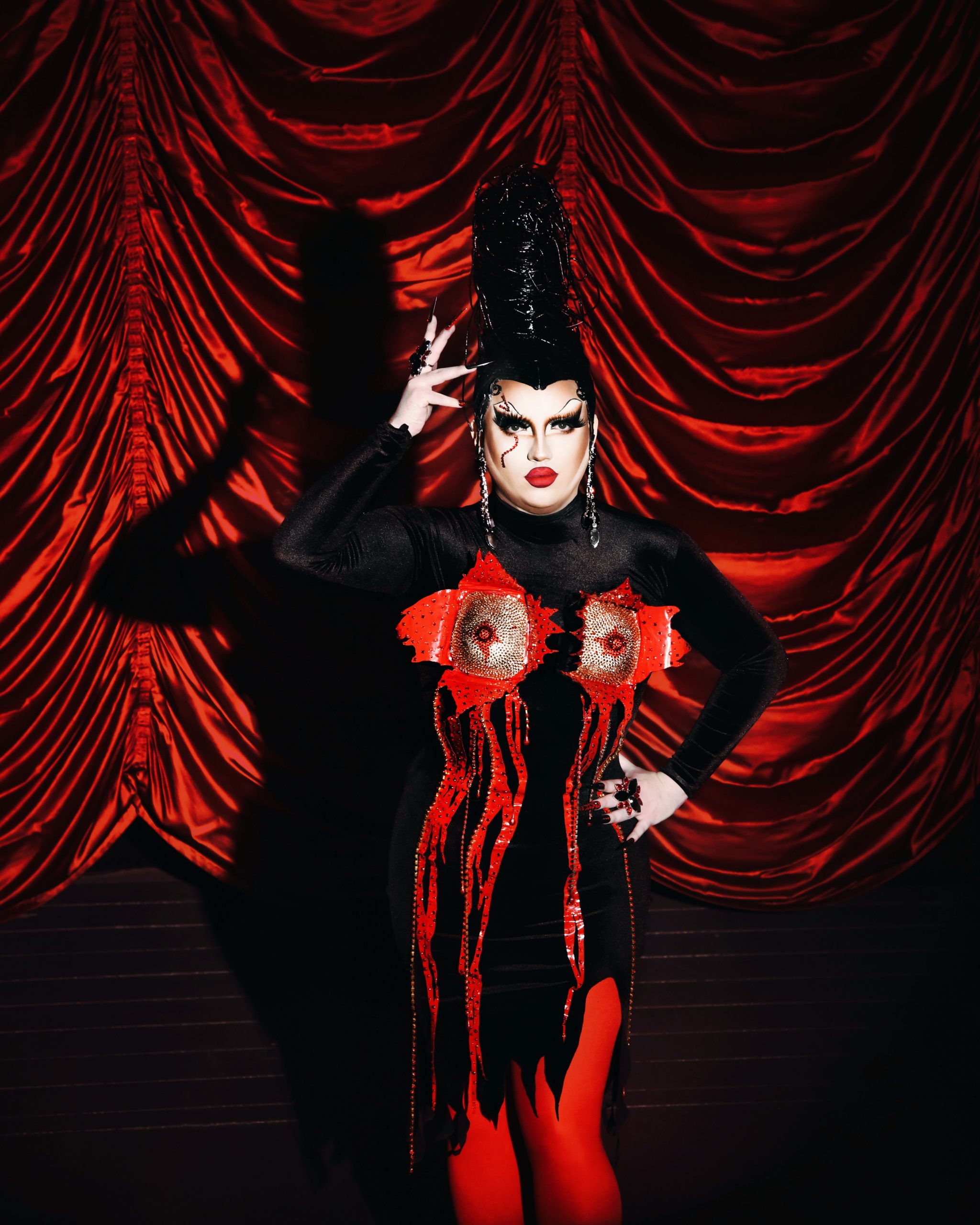 And it seems that Kika is only the beginning of her tribute to her filmmaking hero Almodóvar – "trust me, I'll end up doing all the looks!!!"
Almodóvar's next film, Parallel Mothers, screens at Tyneside Cinema from 28th January.