Tyneside Cinema is a registered charity, and company limited by guarantee. The Trustees of the charity are unpaid and give their time freely and generously, bringing their significant skills to support the cinema.
Board of Trustees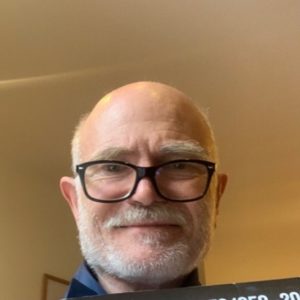 Jim Beirne
Chair of the Board of Trustees
Jim Beirne MBE became the Chair of Trustees of Tyneside Cinema in September 2021. He is also the founding Chair of Urban Green Newcastle, created in 2019, which looks after and develops the parks and allotments of the city. Jim was Chief Executive of Live Theatre for 20 years and led the organisation through significant change and growth, including capital development projects which created a series of groundbreaking social enterprises to support the long-term sustainability of Live Theatre. He trained as a lute player and composer and has spent the last 30 years as an arts programmer and cultural leader. He is a former board member of Leeds College of Music, Huddersfield Contemporary Music Festival, Sage Gateshead and the International Society of Performing Arts. He is a Fellow of the Royal Society of Arts and was awarded an honorary doctorate from Northumbria University in 2011, and an MBE for his services to theatre in 2012.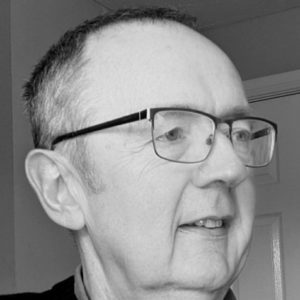 Iain Watson
Member of the Board of Trustees
Iain is a Consultant and Visiting Professor of Practice at Newcastle University, he is a trustee of Amber Side Trust and of the Association for Cultural Enterprises, a member of the Advisory Boards of Art UK and of the Living Archive, and a 'Distinguished Friend' of the Migration Museum. Iain moved into the cultural sector after an initial research career and training as a teacher and was Director of Tyne & Wear Archives & Museums (TWAM) from 2010-2021. He has written extensively on culture and heritage and lectured at events and conferences across the world. In 2017 he was a member of the six-person team who successfully pitched for Great Exhibition of the North, bringing this major event to the region. In November 2019 he co-directed a course on museum leadership in Yerevan, for 35 museum directors on behalf of the Armenian Culture Ministry.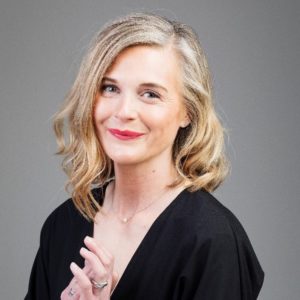 Nicola Short
Member of the Board of Trustees
Nicola Short became a trustee of Tyneside Cinema in February 2022. Nicola is also a trustee for Tyne & Wear Archives & Museums (TWAM) Enterprise responsible for all commercial and enterprise activity. Nicola is also the founder, trustee and fundraiser for Zambezi Sunrise Trust, a charity dedicated to supporting education in Zambia. Nicola has over 30 years of industry experience in the North East. As CEO of the Entrepreneurs' Forum, Nicola was instrumental in developing and implementing a commercial and financial strategy taking it from a funded to a fully sustainable model. Nicola governed and administered two boards during her tenure at Entrepreneurs' Forum and Redu Group, and received her MBA from Durham Business School in 2019. In 2021 Nicola launched Oncoaching, providing professional coaching and mentoring services for individuals and organisations.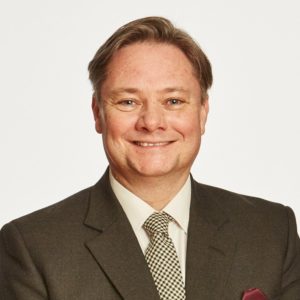 Iain Wright
Member of the Board of Trustees
Iain is a chartered accountant, training at Deloitte in Newcastle. From 2004 until 2017, he was Member of Parliament for Hartlepool. During his time in Parliament, Iain was Minister for Housing, responsible for leading the ambitious strategy to eliminate rough sleeping, as well as Minister for 14-19 Reform and Apprenticeships, with responsibility for the quality of qualifications. Iain also led the influential business select committee in Parliament, producing high-profile and widely praised inquiries into working practices at Sports Direct, the collapse of BHS, industrial strategy and corporate governance. Iain is currently Managing Director of Reputation & Influence at the Institute of Chartered Accountants in England & Wales. He also is a Governor at Middlesbrough College, chairs the policy forum at the Chartered Institute of Personnel and Development and sits on the Prompt Payment Code Board in the Office for the Small Business Commissioner. He was recently awarded an MBA with distinction from Durham University.
Sean Nicolson
Member of the Board of Trustees
Sean's first visit to Tyneside Cinema was as a student searching for somewhere that was screening a more obscure new release. As a longstanding Friends member, he is delighted to now have the opportunity to contribute as a trustee to one of Newcastle's cultural jewels. Sean has had a variety of business and finance roles over the years. He has been the chair of a number of listed companies including a virtual reality business as well as an investment trust and an investment company. He has also had a variety of commercial roles including as a director and chief operating officer of a listed drug discovery and development company. Sean currently works in venture capital, funding early-stage technology businesses in the UK and advising and supporting them as they develop and grow. His previous roles with arts organisations include company secretary of Baltic Centre for Contemporary Art, founder trustee of mimafriends, director of Culture North East and the founder of a print publisher and online art gallery. He has also been an adviser to the Department for Digital, Culture, Media & Sport.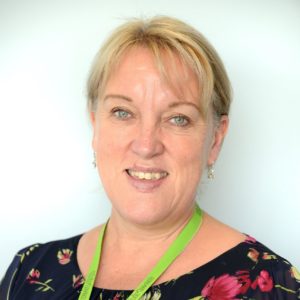 Heather Ashton
Member of the Board of Trustees
Heather is Executive Director of Business Change and Improvement at Thirteen Housing Group, a Social Housing provider based in Teesside but operating across the North East and Yorkshire, she is a trustee of NCFE, an awarding body based in Newcastle, where she chairs the Audit Risk and Investment Committee. Heather is a qualified accountant (GCMA) and holds a diploma in Company Direction from the IOD and a certificate in M&A from Imperial College London. Her love of the arts and culture sector comes from having a son who is a professional dancer and choreographer and having supported him in achieving this ambition has spent many hours backstage and at auditions. She also loves visiting art exhibitions, reading a good book and a trip to the Cinema.