Introducing Japanese Cinema: Part 2
Part II of this guide to Japanese cinema presents a watchlist of personal favourites - Symbol, Tampopo, United Red Army and The Shape of the Night have, in very different ways, provided some of the greatest cinema experiences of my life – as well as what I hope will offer a bit of a counterpoint to David's excellent list from a couple of weeks ago. We hope you watch as many of these astonishing films as you can, and don't miss the chance to see the likes of Drive My Car or The Hunter's Diary on 35mm at Tyneside Cinema in the coming weeks.
To book tickets for films in our Japanese season,
click here!
Top 5 New Wave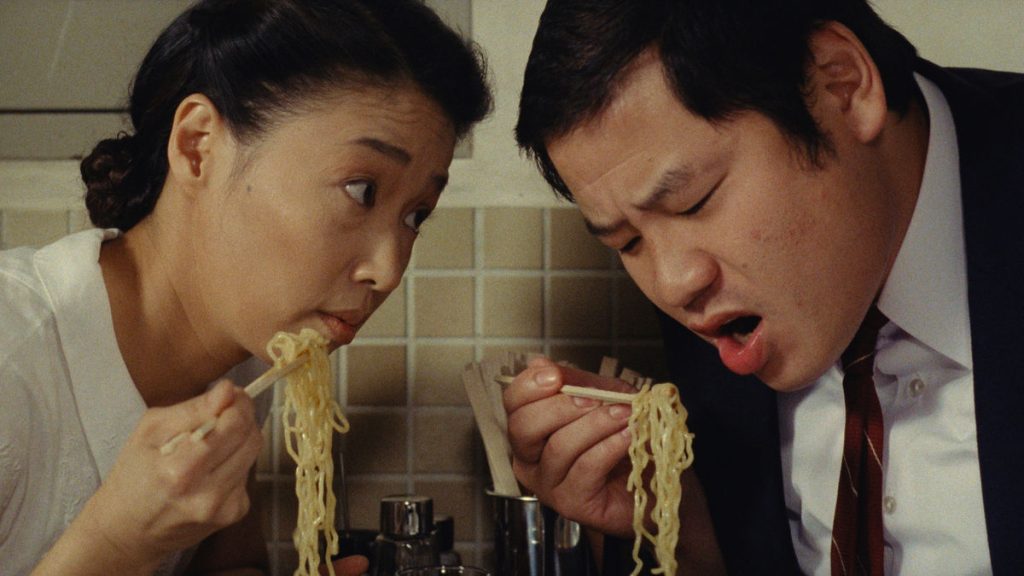 From the late 1950s through to the 1970s a disparate and inventive group of directors were challenging the traditional forms and content of cinema that had gone before in order to explore new visual techniques alongside provocative subject matter.
Branded to Kill (Seijun Suzuki, 1967)
Tampopo (Juzo Itami, 1985)
Ecstasy of the Angels (Koji Wakamatsu, 1972)
Battles Without Honor and Humanity (Kinji Fukasaku, 1973)
Bitterness of Youth (Tatsumi Kumashiro, 1974)
Top 5 Wild & Surreal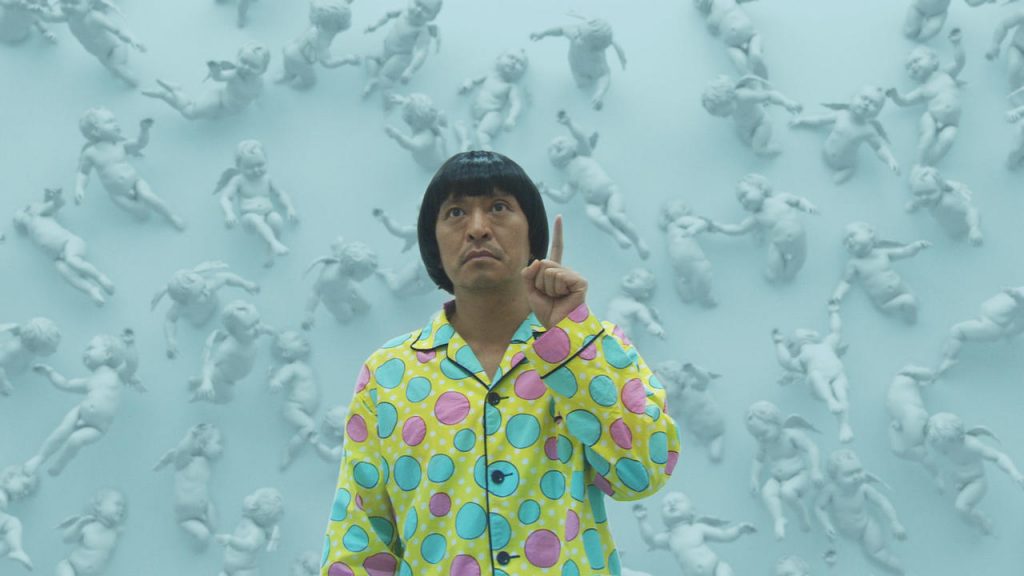 Japan has a rich history of avant-garde, underground and extravagantly bizarre film: from works that splice genre acrobatics with breakneck tonal shifts, to more conceptually experimental fever dreams…inspired madness awaits!
Symbol (Hitoshi Matsumoto, 2009)
The Taste of Tea (Katsuhito Ishii, 2004)
Visitor Q (Takashi Miike, 2001)
Emotion (Nobuhiko Obayashi, 1966)
The Flying Luna Clipper (Ikko Ono, 1987)
Top 5 Horror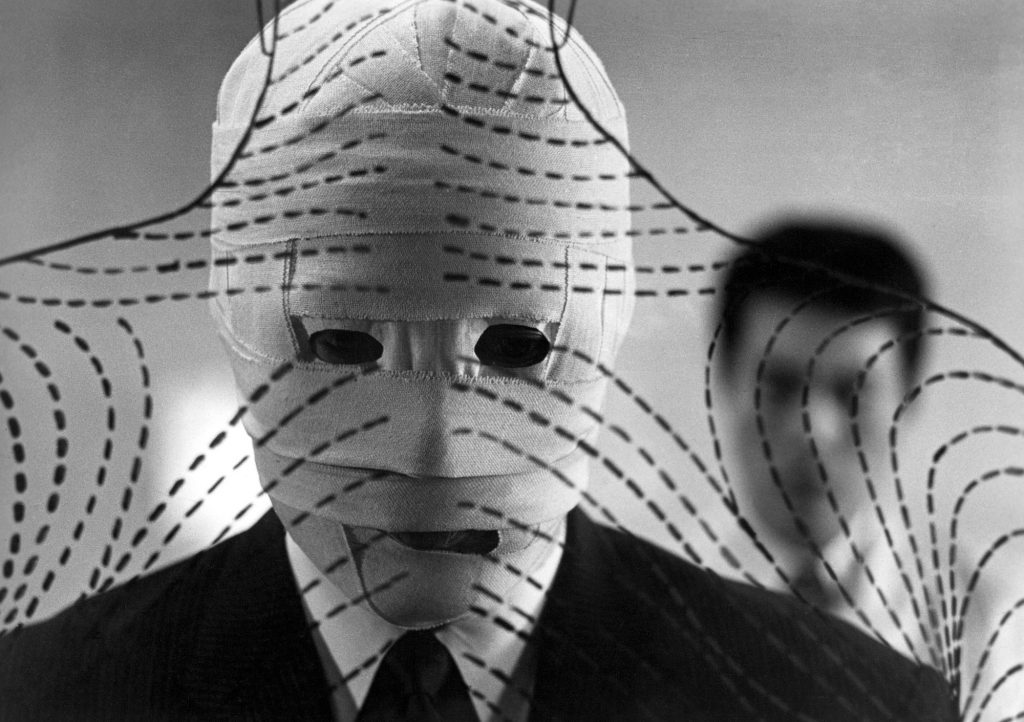 Japan's cultural history has always been imaginatively alive to the supernatural and grotesque, providing a fertile environment for truly extraordinary horror cinema. Whether it's the folkloric enchantment of ghosts, cyber fears and posthumanism, or the psychosexual extremity of arthouse nightmares, the diversity and wealth of Japanese horror cinema is truly staggering.
A Page of Madness (Teinosuke Kinugasa, 1926)
The Face of Another (Hiroshi Teshigahara, 1966)
The Ghost of Yotsuya (Nobuo Nakagawa, 1959)
Fires on the Plain (Kon Ichikawa, 1959)
Ringu (Hideo Nakata, 1998)
Top 5 Philosophical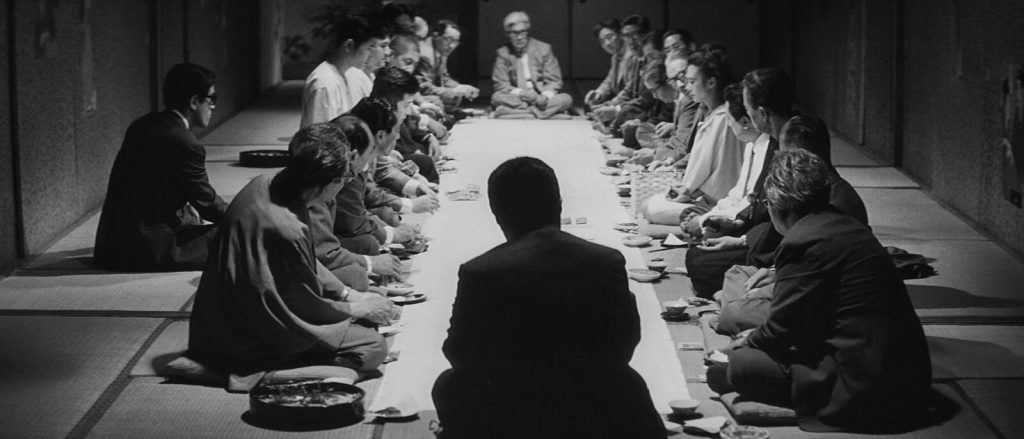 These are films that bring an intellectual, contemplative or meditative sensibility to profound questions of existence.
Throw Away Your Books, Rally in the Streets (Shuji Terayama, 1971)
The Emperor's Naked Army Marches On (Kazuo Hara, 1987)
The Human Bullet (Kihachi Okamoto, 1968)
Pale Flower (Masahiro Shinoda, 1964)
Maborosi (Hirokazu Koreeda, 1995)
Top 5 Classics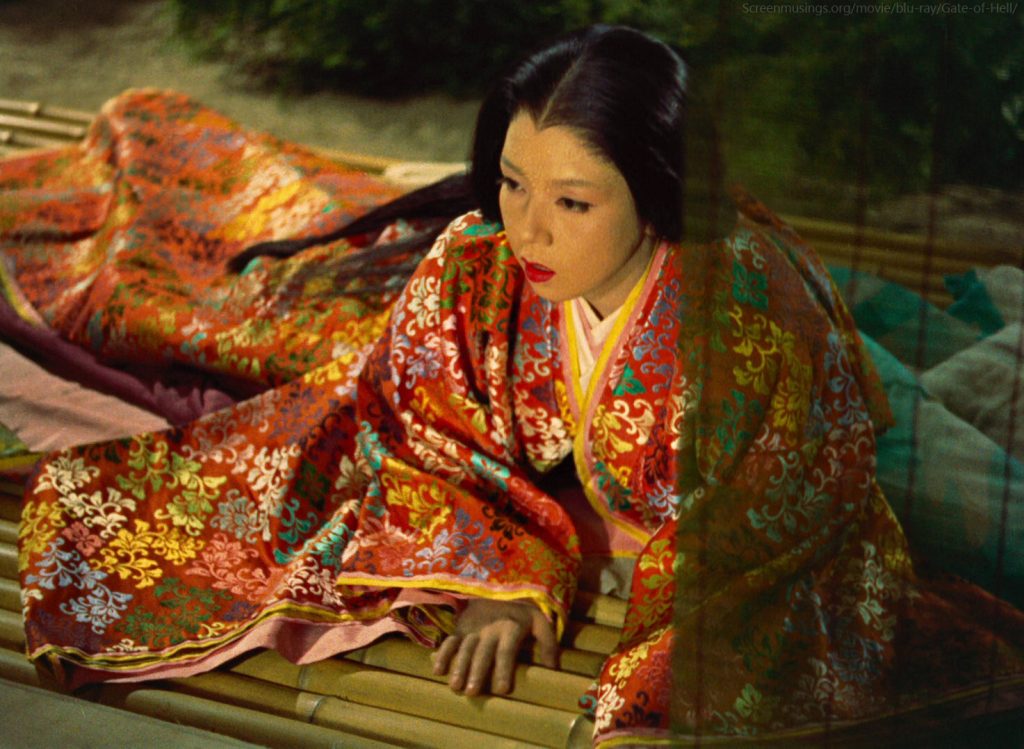 Does what it says on the tin: a primer of all-time greats to enjoy!
Gate of Hell (Teinosuke Kinugasa, 1953)
The Insect Woman (Shōhei Imamura, 1963)
Floating Clouds (Mikio Naruse, 1955)
High & Low (Akira Kurosawa, 1963)
The Shape of the Night (Noboru Nakamura, 1964)
Top 5 of the Twenty First Century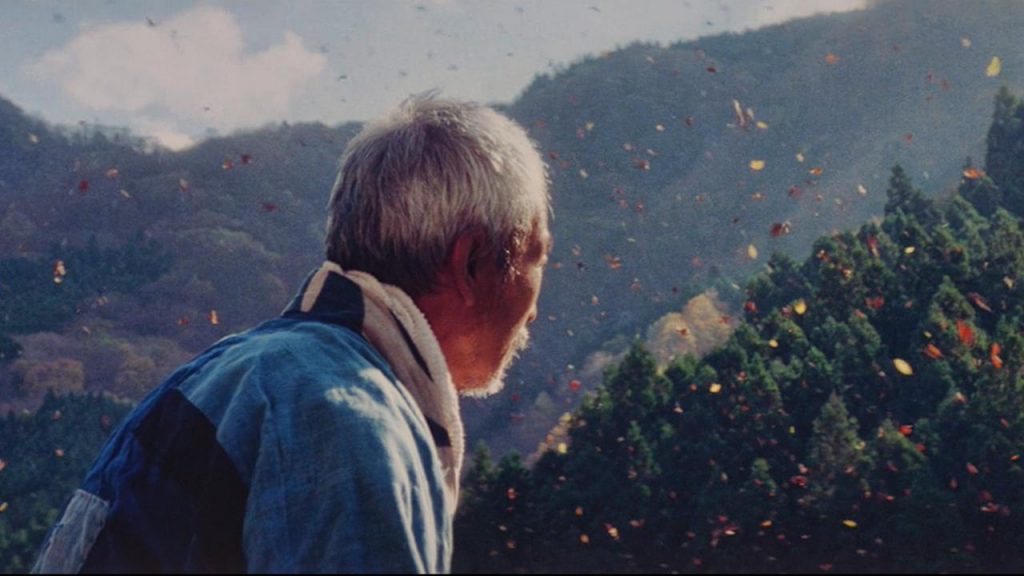 As an evolving frontier of contemporary film, Japan continues to be one of the most exciting, challenging and diverse – here are some more recent highlights.
Happy Hour (Ryusuke Hamaguchi, 2015)
United Red Army (Koji Wakamatsu, 2007)
The Tale of Iya (Tetsuichirô Tsuta, 2013)
The Wind Rises (Hayao Miyazaki, 2013)
13 Assassins (Takashi Miike, 2010)
To book tickets for films in our Japanese season, click here!
Visit our official Letterboxd list here.