Reel Recommendations: Dreams of Documentary and the Documentaries that Dream
The quiet and unglamourous rhythms of daily life suddenly attain a dream-like significance: birds silhouetted in a tree at evening, the play of light on a river's surface, a man listening intently by an open window.
In her extraordinary debut feature, Faya Dayi, Mexican-Ethiopian filmmaker Jessica Beshir conjures a vision that rests between documentary and dream. Following the hypnotic cross-currents of the mythic and spiritual in everyday life, the film drifts through the Ethiopian city of Harar to explore the mystic rituals surrounding the khat plant, a euphoric stimulant that connects ancient traditions to the contemporary economics of a lucrative export. Neither a film about drug culture or a nostalgic ode to her hometown, Faya Dayi instead provides the rare insight of a documentary that transcends its form, conjuring a deeply felt work of investigation as ambient poetry.
As documentary is a 'form' of filmmaking that must constantly manage the ambiguity of fact and fiction and the contingency of any distinction between the two, perhaps the best documentaries should always transcend the 'form'. Yet, if the form is itself the mobile state of questioning form surely there could be no 'transcending' or going-beyond of the form, as this is already baked into what constitutes its form(lessness).
Perhaps this waffling wandering is a betrayal of the very foundations of what we understand as the conventional documentary: the 'documenting' of a subject that attempts to explore, explain, report, or on some level communicate a phenomenon found in reality. Who defines that reality? Who edits it? Doesn't editing create narrative? Is a narrative always a fiction?
These are all cumbersomely expressed philosophical road-blocks but they lie at the core of what can be grappled with in documentary. Documentaries like Faya Dayi contain an artistic awareness of their role in 'creating' fact or of the factuality that lies in fiction; or, by logical extension, the consideration of all fact as only ever the construct of interpretation and so, arguably, always subject to various shades of fiction. However, the joy of an adventurous documentary is not the intellectualised theory and articulation of these ideas, but the digested sense of their possibility refined into a kind of poetic intuition. Faya Daya is a fascinating example of this capacity and it led us – here at the rambling meanderings of Reel Recommendations – to think of other documentaries that would fall into this (lack of) category. What follows is a list of twenty experimental documentaries that, whatever the supposed subject, create a cinematic space for hybridised and poetic experimentation…
Imagine it as a mini-doc-fest of all that is weird, wonderful, poetic and experimental in the world of documentary…
Wisconsin death trip (dir. James Marsh, 1999)
Directed by James Marsh (Man on Wire, The Theory of Everything) and adapted from Michael Lesey's 1973 book of the same name, this darkly humorous docudrama is a cumulatively hypnotic catalogue of weird and morbid calamities that befall the small town of Black River Falls, Wisconsin in the late 19th century. Dramatizing early photographs (by Charles Van Schaick) and newspaper reports the film creates a morose litany of deaths, madness, poverty and illness, all realised in mesmeric black and white that somehow transmutes the piling horror into an oddly meditative experience.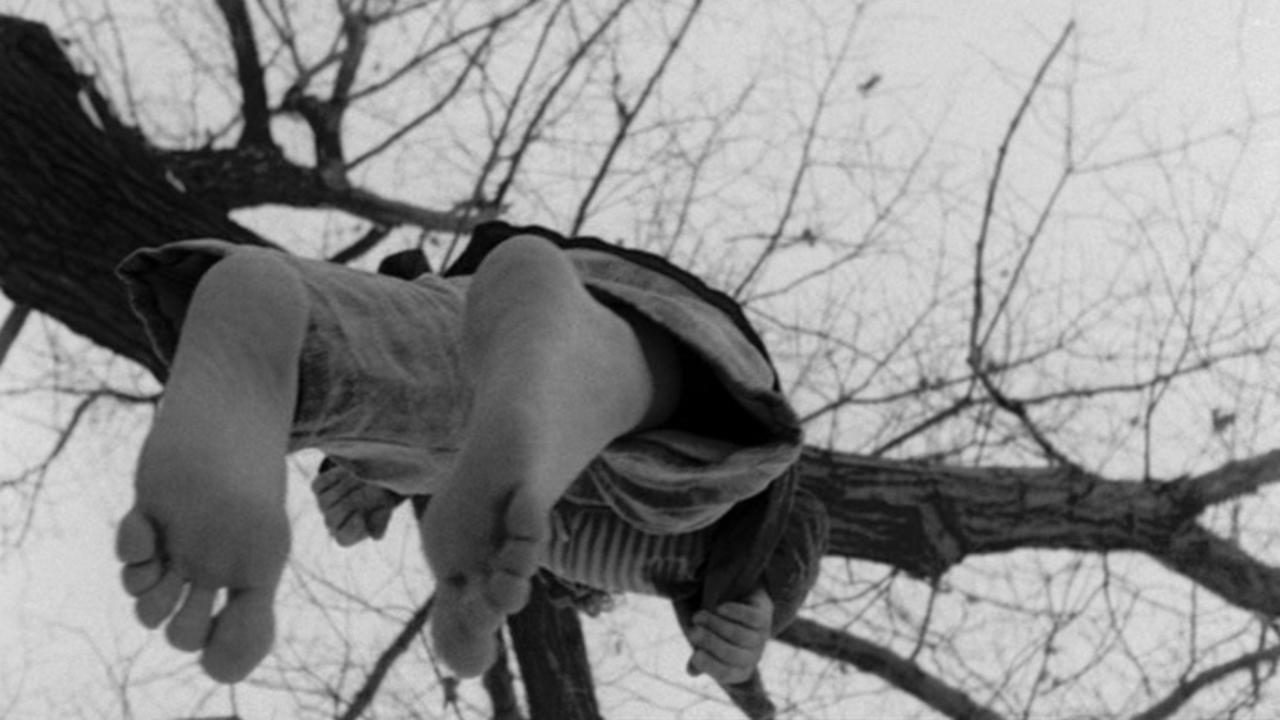 Symbiotoxiplasmam (dir. William Greaves, 1968)
William Greaves was a pioneering force in African American documentary, making over 200 documentaries in addition to innovating televisual broadcasting (with the Black Journal) and the use of archival material.
Made in 1968, Symbiotaxiplasm follows a film-crew directed by William Greaves, in turn documented by another film crew who document the seemingly directionless process of the original improvised documentary over several weeks in Central Park. In this meta-documentary, Greaves provides a fascinating, avant-garde improvisation on themes of performance, filmmaking and the process of finding or betraying truth in acting. The crew begin to question his methods, frustration grows and the power dynamics between director, actors and crew becomes subject to a free-fall deconstruction that plays out amidst the New York public milling through the park.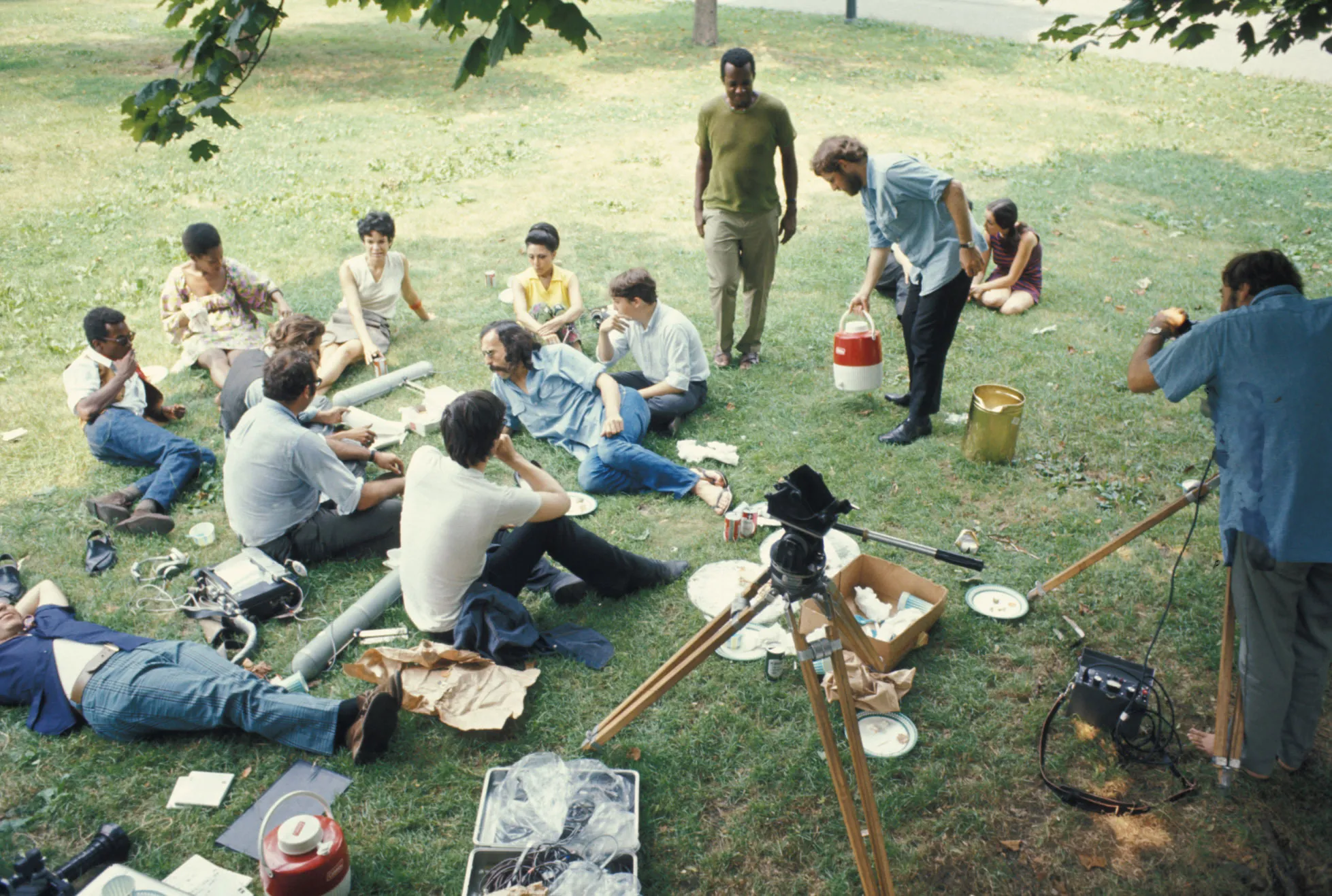 This, Our Still Life / By Our Selves (dir. Andrew Kötting, 2011/2015)
Almost all of Andrew Kötting's filmography could be recommended (with the exception of his more narrative-based features, like This Filthy Earth, 2001, and Ivul,2009…but even those become integrated into the more formally adventurous and exploded docudrama possibilities in Lek and the Dogs, together creating his 'Earth Trilogy'). These are films that always exist in journeying digression from any formal or thematic singularity, emerging as eccentric visions quarried from collaged momentum; their rough-shod lyricism drawn from happenstance and bounding ever onwards into the mulch of living. Each project becomes a uniquely tactile embodiment of filmmaking in, and of, the gristle of perception. With mud under the fingernails and feet defiantly squelched in the earth, Kotting's lens posits documentary as shamanic cartography, mischievously digging into his topic as a wild terrain in-the-making.
This, Our Still Life (2011) documents the director's family life in a tumble-down farmhouse in the forests of the Pyrenees, focusing on his daughter, and frequent collaborator, Eden. Eden has a rare genetic disorder, Joubert's Syndrome, which impacts the nervous system, mobility and areas of cognition and articulation. The film feels akin to loving combination of Stan Brackhage and a more humorous eccentricity, allowing the flow of time and seasons to shape an associative diary that seamlessly blends intimacy and irreverence in what becomes an ironically kinetic portrait of the everyday: a fidgeting still life of the incidental, the texture and condition of each day as it passes.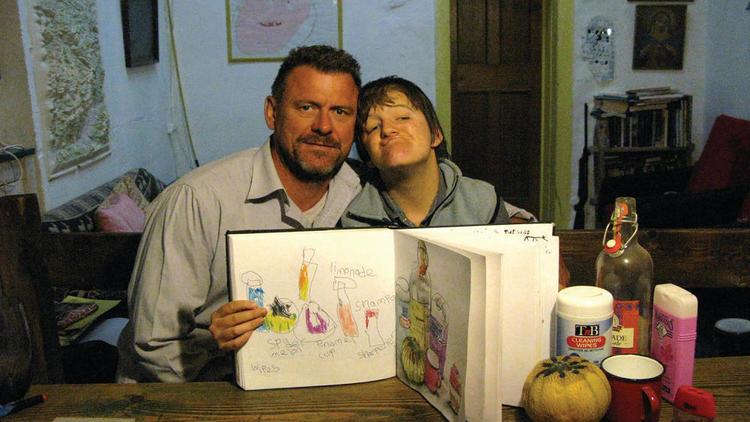 Meanwhile, By Our Selves (2015) charts the journey of English poet John Clare (1793-1864) took on escaping from an asylum in later life to walk home. Featuring Toby Jones as the wandering poet, this beautifully shot black and white tribute to madness and the illusions of home conjures a strange dream of memory that drifts between documentary and performance art.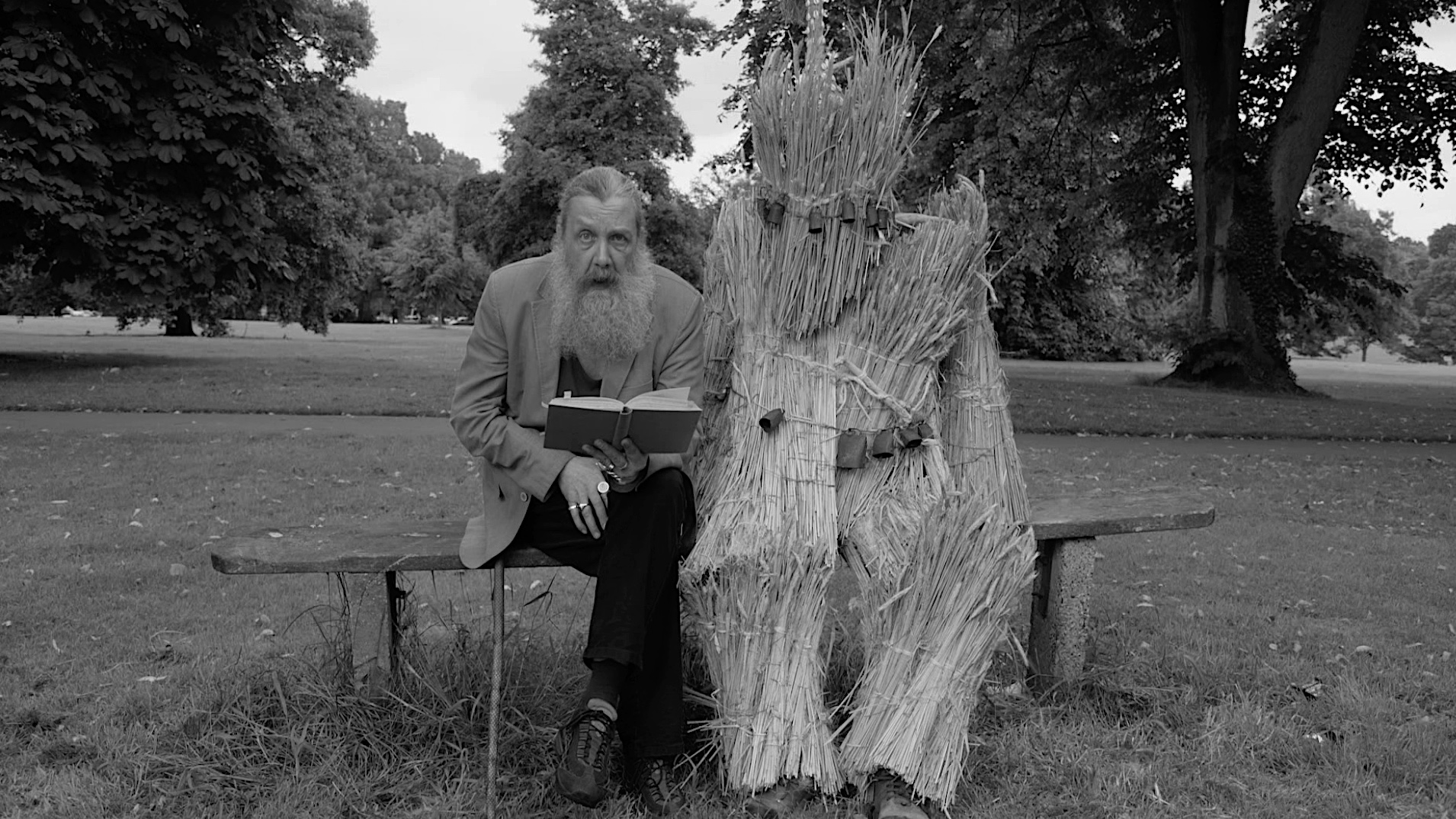 The Moon and the Sledgehammer (dir. Philip Trevelyan, 1971)
Following on from the previous recommendation, this beguiling and (relatively) obscure gem is one of Kotting's favourite films. Directed by Philip Trevelyan in 1971, this cult documentary feels less like a film and more like a 'found object'. Shot on a gorgeously coloured 16mm print, the film floats into the life of the Page family who live in a forest in Swansbrook (Sussex) that sits beside a major road; living without running water or modern appliances, the property is strewn with the discarded scrap and magpied machinery of steam engines.
Evoking the outsider charm of the later Grey Gardens (1975), this film has a unique duality that lies in a kind of uncanny poetry: at once obscure artefact and eerily prophetic vision of environmental concern. A film that exists in its own readymade autonomy, as if Treveylan's skill as a filmmaker was in having the patience to notice another world, and to then present it without judgement, narrative or message. As it is, an audience can find in its short – but beautiful – duration: a wandering ode to unsettling family dynamics; the lyricism of a secluded, steam-powered pastoral; the father's shuffling, chain smoking persona – a character of scrambled monologues that fall between William Burroughs, The Archers and a forgotten Vaudeville comedy act; and the resurrectionist dream of returning to a steam-powered pace, trundling across the landscape in salvaged metal – with time to watch the drowsy flies and listen to the warbling cluck of passing chickens.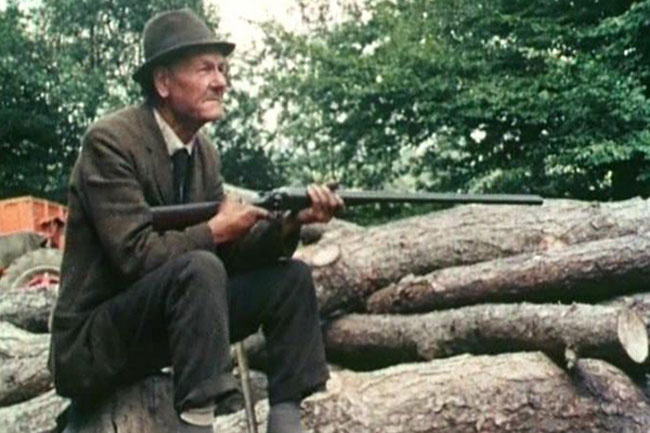 Hale, County Morning (dir. RaMell Ross, 2018)
In RaMell Ross' lyrically compassionate evocation of African American communities across Hale county, Alabama, the lives and experiences of everyday life are lent a cumulative and profoundly poetic force. Without ever straining for sensationalism, spectacle or confrontational experimentalism, Ross' collaged aesthetic attains its own rhythms of meaning that feel as though they are quietly brushing up against a new syntax of cinematic meaning.
The editing choices draw the audience not towards events or into the interpretive the slant of loaded imagery that might imply a subtext or commentary, but instead to the temporal ways in which these moments stretch out into shared textures of living; it is not what happens but the impression of happening, not focusing on what is meant but revealing how meaning moves. We watch a local basketball team training, the ominous gathering of storm clouds, neighbourly conversation, the scatter of leaves across a road, a couple who are expecting children, lightening in a dark sky, and the passage of stars in the turning night-sky – as shot from beneath a basketball hoop. There is a celebratory tenderness in Ross' vision, one that echoes the poetry of Charles Burnett's Killer of Sheep (1978) but that finds an artistic pathos that is entirely its own.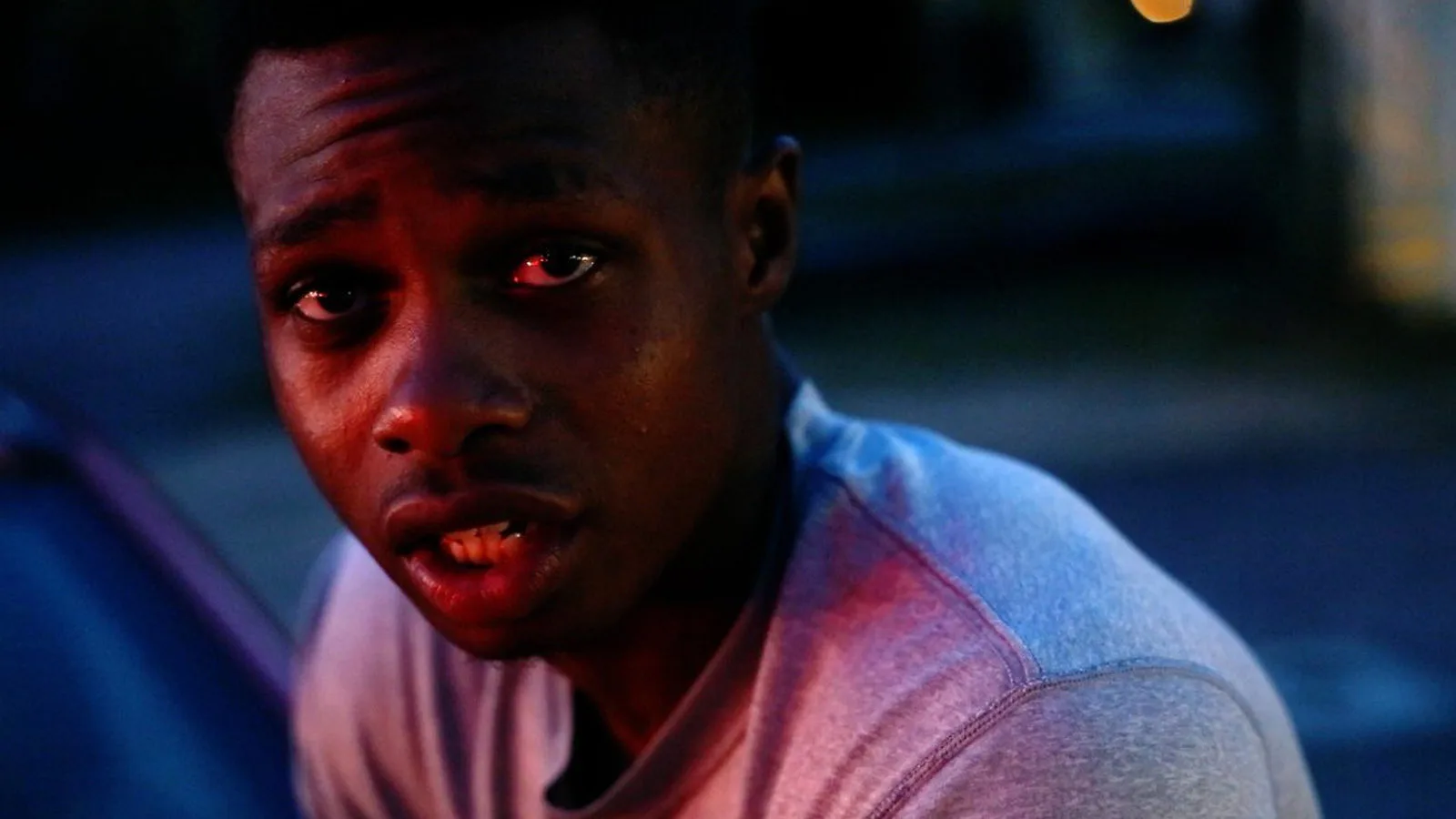 Letterboxd
For more recommendations, visit our Reel Recommendations+ edition of 'Dreams of Documentary and the Documentaries that Dream' on our Letteboxd account here.