Reel Recommendations: Vampyr
Out from under the hypnotic shadows of Carl Dreyer's foray into the fanged - less a Vampire film and more a haunting metaphysical study lingering in the half-light of someone else's dream - we are launching another voyage for Reel Recommendations. Join us as we recommend five films to explore alongside Dreyer's misunderstood classic, Vampyr: a profoundly spiritual film that continues to mesmerize and unsettle audiences today...
Vampyr 
After the luminous purity of his silent classic, The Passion of Joan of Arc (1928), in 1932 Dreyer embarked on a far stranger film that bridged silent cinema aesthetics and techniques into the new realm of sound and, from the formatice influence of his own Lutheran upbringing, into a more mystic poetics. Merging gothic inspirations with the independent spirit of the avant-garde, Vampyr conjures the murky elegance of a half-remembered dream.
Drawing (very loose) literary inspiration from Sheridan le Fanu's In A Glass Darkly (specifically the story, 'Carmilla', 1872) and cinematic influences from the surrealist anarchy of  Un Chien Andalou (Buñuel and Dalí, 1929), Dreyer's film begins with a young wanderer, Allan Gray, renting a room in a village inn for the night.
Shots accrue with the somnambulant pulse of internal rhyme, as a key turns in the lock we glide towards a hand as it trails across a banister. The camera's fluidity suggests a haunted syntax of soft focus and misty half-sight, in which the quietly mournful face of Allan Gray ( Nicolas de Gunzburg, credited as Julian West) becomes an uncanny echo of both the father of cosmic horror, H.P. Lovecraft, and the founder of Surrealism, André Breton.
A reaper stands by the river, a sun-dial, an hourglass, a skull; we see the dark print of occult knowledge in a mysterious book, the texture of light on the page and of shadows across a wall; the bone-white face of a clock. The gravedigger whose flung dirt returns to the shovel.
Suffused with the symbolism of a lingering memento mori, the film always feels close to the hinterland of thresholds. Although a fairly simple narrative exists, Vampyr unfolds within the intuitive dream-logic of a space and time between states: between conscious and unconscious, the living and the dead, with shadows waltzing across the wall, and the 'Gray' of the protagonist acting as a communicating vessel between realms. Dreyer achieves a poetic cinema that evokes the ghostly exchange between life and death, transcendence and horror, and throughout, the spectral presence of whatever constitutes a 'vampyr'.
In his predictably wonderful audio commentary on the film (Eureka edition) Guillermo Del Toro mentions the transcendent instances in cinema history when certain directors, traditionally thought of in cerebral or arthouse terms, engage with the horror genre. Rather than dismiss the genre (or re-package it for prestige as 'elevated horror' *vomit*), Del Toro articulates how so many celebrated directors understand the reality of a horror as a genre in which we are in communication with mystery; a sensorial cinema of the unknown which is consequently receptive to poetic and mystic properties. When talking about Vampyr, which he envisages in terms of a poetic momento mori, Del Toro suggests it is nothing less than 'illuminated ruminations on the spirit of being human'. Distinguishing between Jean Cocteau (whose films, Le sang d'un poète and Orphée, are often compared to Vampyr) and Dreyer, Del Toro remarks that Cocteau was a magician whereas Dreyer was a prophet. Critically maligned upon its release, Vampyr is now rightfully celebrated as a profoundly metaphysical glimpse into the poetic textures and rhythms of horror as transcendent art, a conduit for, and encounter with, journeys of the spirit. Or, as Del Toro, more eloquently remarks, Vampyr embodies the ethereal grace of 'truth without reality'.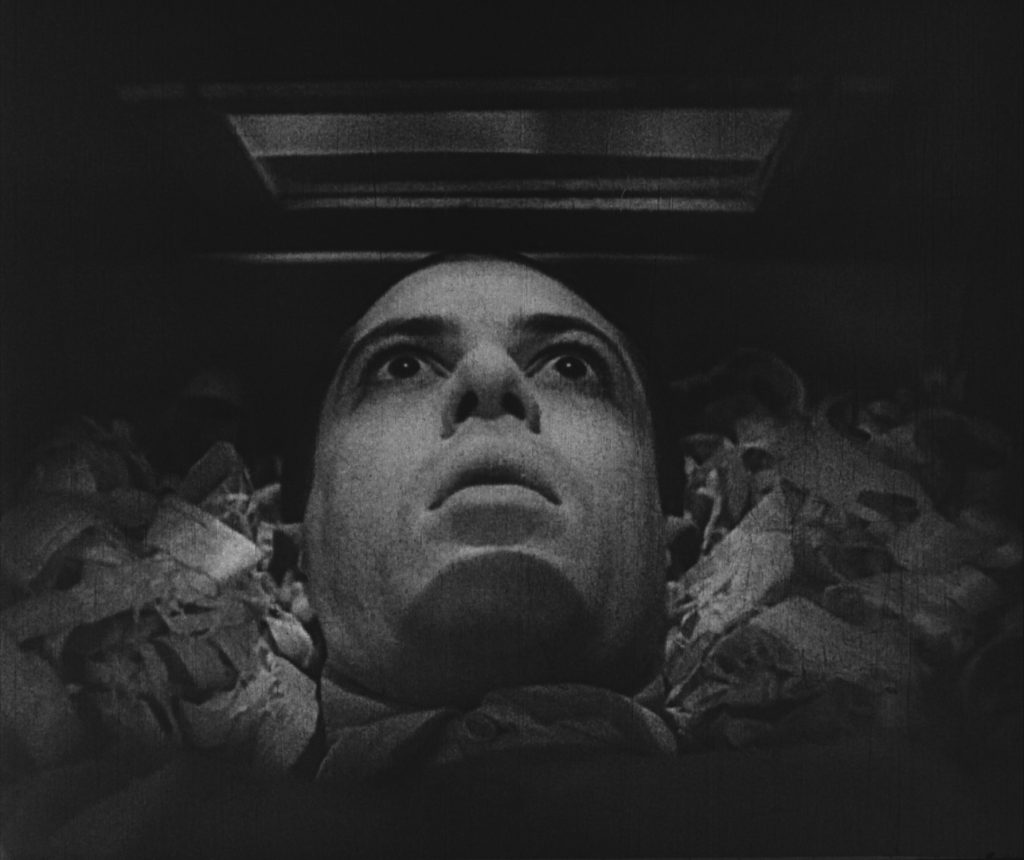 Dracula, Pages From A Virgin's Diary (Guy Maddin, 2002)
Enamoured with the ghosts of memory, besotted by the cinematic fog of amnesia and partial to the narcotic glow of nostalgia, Maddin's films combine his haunted love of the half-remembered with an anarchic humour; entangling feverish melodrama and the Surreal with the resurrected forms of silent cinema, Maddin is a dazzlingly unique director.
In Dracula, Pages from A Virgin's Diary, Bram Stoker's novel is adapted as a dance-film, invoking the expressive physicality of silent-film acting alongside the eroticism of the Gothic as a deliriously original ballet of Gothic melodrama. Maddin's film also highlights the colonial power dynamics and xenophobia within Stoker's novel, emphasised in how certain characters interact with Dracula (played by Zhang Wei-Quiang). Evoking the early spirit of Buñuel's transgressive Surrealism, Maddin's film conjures a timeless suspension of silent cinema aesthetics, libidinously hot-blooded Victorian melodrama and the feverish momentum of a lusty dream.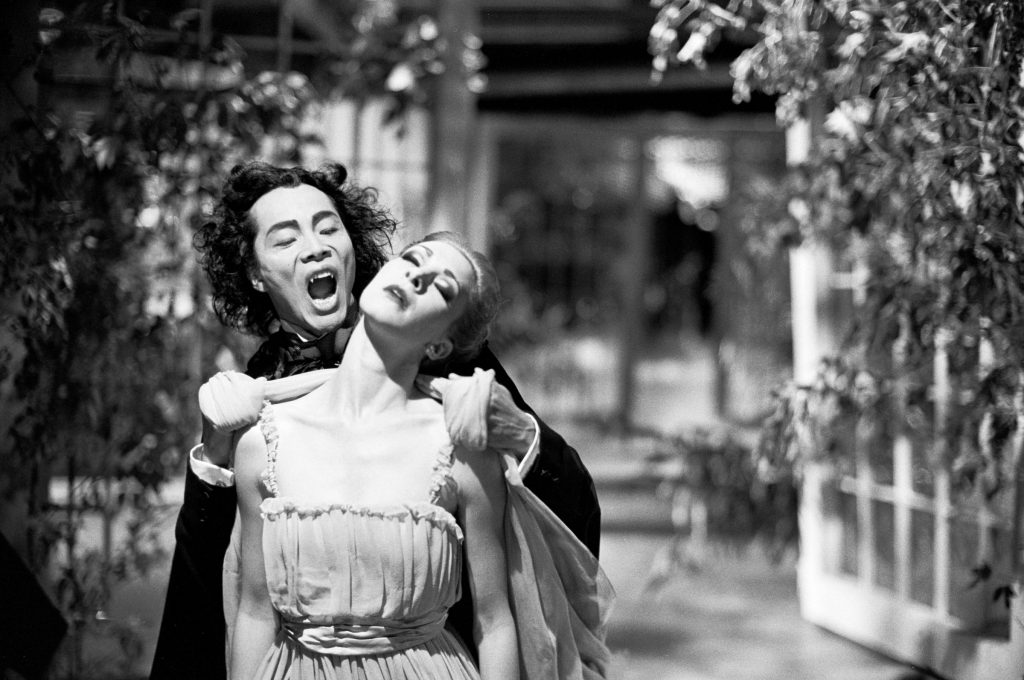 Institute Benjamenta, or This Dream People Call Human Life ( Brothers Quay, 1995)
The short films of the Brothers Quay (Street of Crocodiles, The Comb etc etc) arrive like dusty visions from a parallel dimension, a strangely hushed stage where literary and philosophical allusions merge with the more unnervingly dream-like impression of another world, a world populated by the debris of living relics. As if capturing the animate soul of inanimate objects, each film becomes its own nocturnal museum. Vibrating with the uncanny murmur of the overlooked and neglected, trails of dust become revered pathways and the tilting head of a chipped mannequin becomes the raised baton of a conductor, for which a cabinet of curiosities is the derelict orchestra. They are, in short, eccentric visionaries.
In the creation of their first live-action feature, the visionary atmosphere of their short animations was brought to work on an adaptation of Robert Walser's novel, Jakob Von Gunten (1909). Jakob is played by Mark Rylance (Dunkirk, Phantom of the Open), a quiet man who enters a school for servants run by brother and sister, Johannes (Gottfried John) and Lisa Benjamenta (Alice Kriege). Like Vampyr, any summation of plot will fall vastly short of communicating what constitutes the film's mysterious power. Also like Vampyr, this is a film that brings tangible weight to the behaviour of light, lending a textural presence to the immaterial and illuminating everyday objects with the significance of revelation (a fork has never before or since been so miraculously cinematic). Whispered voices and the mesmeric, almost trance-like, melancholy that drifts through this quietly miraculous film lulls the viewer into its atmosphere as if initiated into a secret world. Between the shadows of a labyrinth and the passing ghosts of a hotel, corridors open into the inscrutable cinematic heart of the Quays…a film that trembles with the poetry of insomnia.
Day of Wrath (Carl Dreyer, 1943)
Why not toast the surreal beauty of Dreyer's Vampyr with another helping of Dreyer?  The suspicion of witchcraft becomes a boiling paranoia as a young woman is forced into marriage with a much older pastor. Dreyer filmed this luminously intense drama at a time when Denmark was under Nazi occupation and, it could be argues, the oppressive weight of fascist surveillance seeps into this cinematic depiction of a literal witch-hunt, lending its shimmering tension a further, transhistorical – and unsettling – power.
However, it is not just the tension that accompanies the evasion of cruel and irrational suspicion  amidst a 17th Century witch hunt, but also the aching tension of unrequited passion. The young woman falls in love with the son of the man with whom she is forced into marriage,  as their clandestine flirtations begin to simmer with erotic tensions Dreyer's use of light and shadow begins to move with renewed significance.
This is also a timely moment to revisit Day of Wrath as, with the arrival of Gaspar Noé's strobing slice of meta-movie madness, Lux Æterna, iconic sequences from Day of Wrath (incorporated into Noé's film) will be gracing the big screen once again!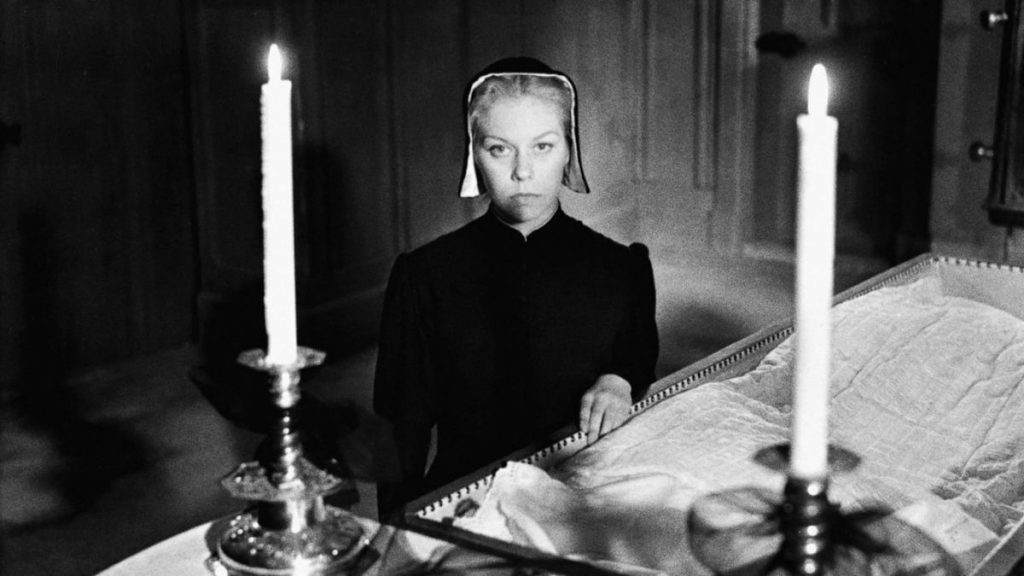 Cuadecuc, Vampir (Pere Portabella, 1970)
Jesus Franco, infamously prolific peddler of B-movie sleaze and violence (and to many, revered cult hero), welcomed the experimental Spanish filmmaker, Pere Portabello, onto the set of his current film, Count Dracula (1969), in order to allow Portabello to make his own avant-garde documentation of the film.
Although Franco's faithful adaptation of Stoker's novel boasted an incredible cast, starring Christopher Lee (Lord of the Rings, Star Wars, Dracula) as the Count, Klaus Kinski (Aguirre, Wrath of God, Fitzcerraldo) as Renfield and Soledad Miranda (Vampyros Lesbos, She Killed in Ecstasy) as Lucy, it was a generally uninspired affair. Meanwhile, Portabello's inventive experimentation conjures a deeply atmospheric meditation on the meta-vampirism of film, the bloodless cadaver of adaptation, and behind the scenes footage of Christopher Lee humorously popping out fangs and contact lenses…what more could you possibly desire? Portabello's boldly avant-garde aesthetic, when combined with the reflexive awareness of drawing blood from another production which, in turn, hangs limply to Stoker's superior source material, creates a wholly original study of vampiric parasitism and the luminously politicised nature of film.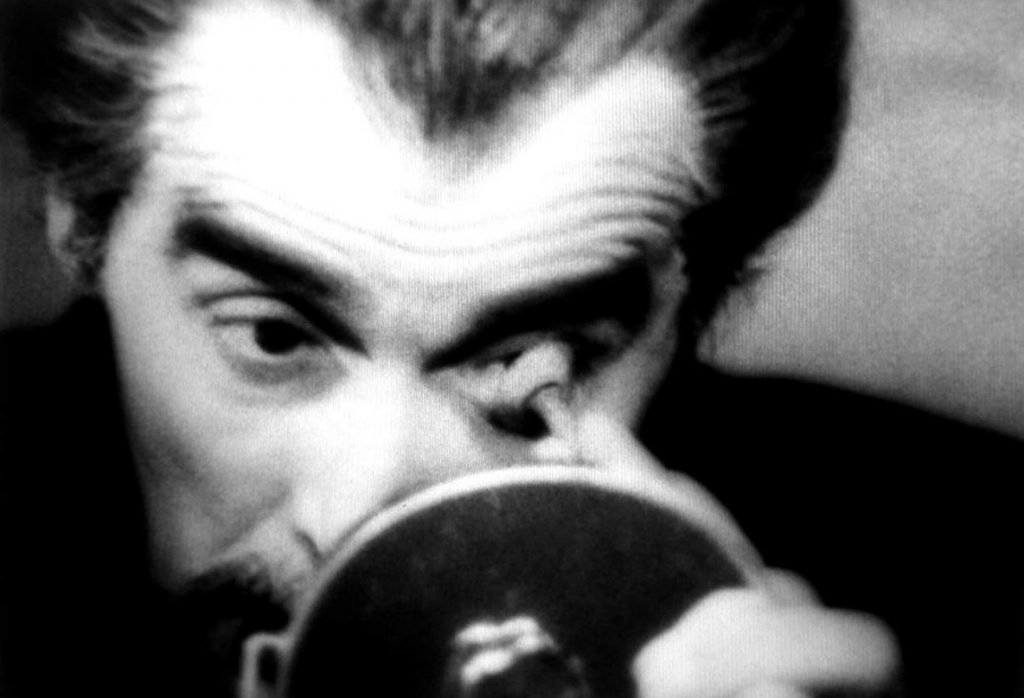 Seashell and the Clergyman (Germaine Dulac, 1928)
Although Buñuel and Dalí are often credited with making the first surrealist film with the eye-slicingly iconic Un Chien Andalou (1929), Germaine Dulac had arguably got there first in 1928 with her visionary work, The Seashell and the Clergyman. Her film was a dream-like adaptation of Antonin Artaud's treatment and, though Artaud disliked the film, it stands as a revolutionary step in the evolution of cinematic language. Though the film was considered a work of Impressionist cinema, its proximity to – and influence on – surrealism cannot be overlooked.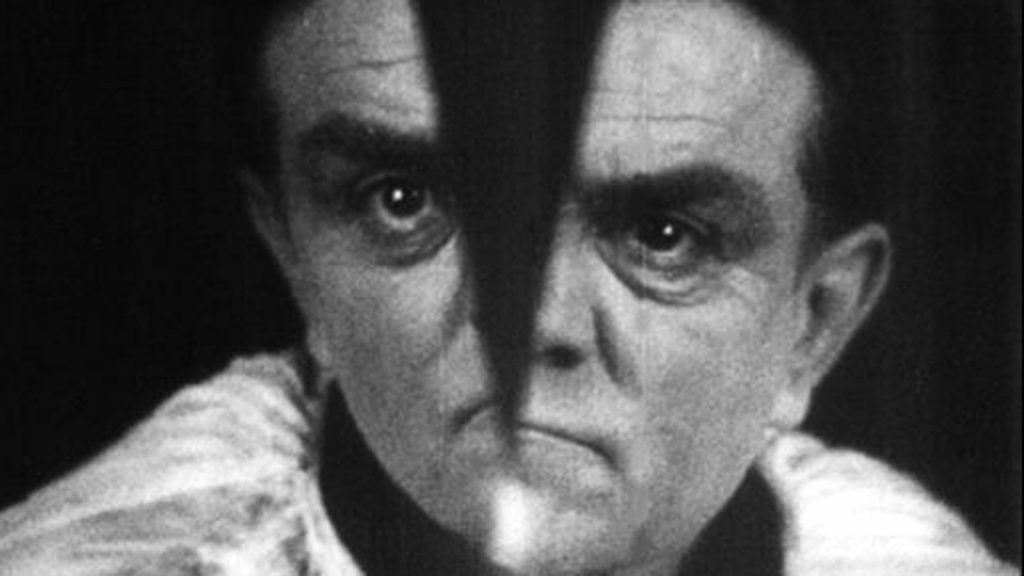 The Seashell and the Clergyman is hauntingly cryptic dream-critique of the state, church and patriarchy. Trembling with eroticism, not only in the diegetic drama of a priest's lusty impulses but also in the poetic rhythm of images that build towards a potent symbolism of desire and the desire, for Dulcac, for a 'pure' cinema of visual musicality. This often overlooked film is a visionary milestone in cinema history, it conjures an exquisite hallucination that exists between feminism and surrealism in the articulation of new possibilities for the medium of film.
For a deep dive of further recommendations, check out our Letterboxd List