Titane – The Triumphant Return of New French Extremity
In celebration of the release of Julia Ducournau's Palme d'Or winning Titane, Tyneside Cinema's own Bobby Charlton delves into the history of the New French Extremity, an often overlooked movement in horror cinema with which Ducournau's film shares many affinities, introducing Tyneside Cinema goers to some twisted standouts that are not to be missed...
The term New French Extremity was coined by James Quant to describe a clutch of French films emerging from late 1990s up until the late 2000s which Quant saw as "a cinema suddenly determined to break every taboo, to wade in rivers of viscera…to fill each frame with flesh, nubile or gnarled, and subject it to all manner of mutilation, and defilement."
Since the New French Extremity 'boom' came to an end ten or so years ago, a few films associated with the movement have appeared. But none have managed to resurrect the full force of a genre of extreme horror that one particular nation does best. Titane has proved itself for some to be the triumphant return of New French Extremity, and one that's achieved more mainstream critical success than any that have gone before it.
Let's hope that after its Palme d'Or win at Cannes, another wave of filmmakers emerge who are eager to show audiences how the French succeed in pushing transgression to its limits. But just in case this is wishful thinking, here are some recommendations for those who might want to dive further into the genre, or who want a first taste of what New French Extremity is all about. Also delving into how the various subcategories of the New French Extremity are linked with the extremities of Titane, further indicating how far Ducournau's film pushes its audience to its limits.
Disturbing/Explicit Sexuality
As seen in Titane, the New French Extremity sees sexuality being explored to its extremes, no longer limited to 'normal', human sexual attraction but encompassing a much wider spectrum, including the mechanical. Here is a selection of films that explore disturbing elements of sexuality, including a dark relationship between mother and son in Ma Mère, and the unsimulated sex portrayed in the Berlin Golden Bear-winning film Intimacy as well as Leos Caraxs' Pola X.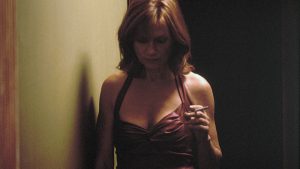 Romance (1999, dir: Catherine Breillat)
Anatomy Of Hell (2004, dir: Catherine Breillat)
Pola X (1999, dir: Leos Carax) 
Intimacy (2001, dir: Patrice Chéreau)
The Pornographer (2001, dir: Bertrand Bonello)
Glowing Eyes (2002, dir: Jacques Nolot)
Secret Things (2002, dir: Jean-Claude Brisseau)
The Exterminating Angels (2006, dir: Jean-Claude Brisseau)
Ma Mère (2004, dir: Christophe Honoré)
LOVE (2015, dir: Gaspar Noé)
Body Horror 
Body horror is a dominant force in Titane. The following films show us other ways in which body horror can be pushed to its extremes in order to explore the genre's deeper themes, with subjects including pregnant bellies, cannibalism, and torture.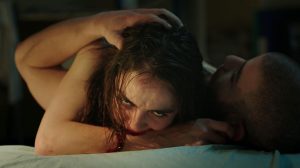 Trouble Every Day (2001, dir: Claire Denis)
Dans Ma Peau / In My Skin (2002, dir: Marina de Van)
Inside (2007, dir: Alexandre Bustillo, Julien Maury)
Martyrs (2008, dir: Pascal Laugier)
Evolution (2015, dir: Lucile Hadžihalilović)
Raw (2016, dir: Julia Ducournau) 
Both Evolution and Raw screen at Tyneside Cinema in January as a part of our brand-new thematic season The Monstrous-Feminine – click here to find out more.
Bloody Violence 
Titane shows us that bloody violence can come from unlikely sources, such as a hairpin or a bar stool. The following films show us different ways in which the New French Extremity has pushed the boundaries of bloody violence, which includes the infamous fire extinguisher scene from Irréversible.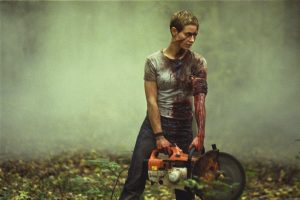 Irréversible (2002, dir: Gaspar Noé)
High Tension / Switchblade Romance (2003, dir: Alexandre Aja)
Frontier(s) (2007, dir: Xavier Gens)
Alleluia (2014, dir: Fabrice Du Welz)
Revenge (2017, dir: Coralie Fargeat)
Creepy Countrysides/Strange Encounters 
It's common in New French Extremity films for the horror to take place in rural areas, or to involve an encounter with strange, often dangerous locals. There's not so much of a focus on suspicious locals or the dangers of rural France in Titane, with the strange encounter (and relationship) instead coming via the connection that Alexia (Agathe Rousselle) shares with grieving father Vincent (Vincent Lindon). The following recommendations represent films exploring strange encounters and relationships, as well as portraying a very different side of France, one defined by dark, threatening rural areas as opposed to the magical, romantic city of Paris that has become so familiar to us from the movies.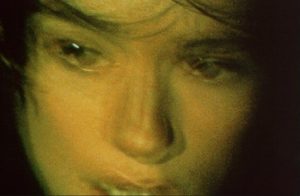 Sombre (1998, dir: Philippe Grandrieux)
Criminal Lovers (1999, dir: François Ozon)
Humanité (1999, dir: Bruno Dumont) 
Twentynine Palms (2003, dir: Bruno Dumont) 
Calvaire / The Ordeal (2004, dir: Fabrice Du Welz)
Sheitan (2006, dir: Kim Chapiron)
Them (2006, dir: David Moreau, Xavier Palud)
The Pack (2010, dir: Franck Richard)
Others to Explore 
Now for some other films that don't necessarily fit into subcategories of the New French Extremity outlined above, or which don't share as strong a connection to the extremities portrayed in Titane. The films listed below are not necessarily an exhaustive list of the works associated with this specific movement, but there is plenty here to satisfy those who have acquired a taste for the genre, and who wish to explore it further.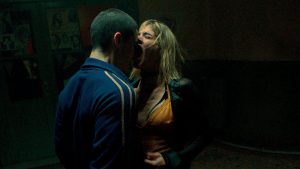 Carne (1991, dir: Gaspar Noé)
I Stand Alone (1998, dir: Gaspar Noé)
Enter The Void (2009, dir: Gaspar Noé)
Climax (2018, dir: Gaspar Noé)
Baise-moi (2000, dir: Virginie Despentes, Coralie Trinh Thi)
Fat Girl (2001, dir: Catherine Breillat)
Demonlover (2002, dir: Olivier Assayas)
La Vie nouvelle (2002, dir: Philippe Grandrieux) 
Tiresia (2003, dir: Bertrand Bonello)
Flanders (2006, dir: Bruno Dumont) 
High Life (2018, dir: Claire Denis)
References
James Quandt, "Flesh and Blood: Sex and Violence in Recent French Cinema," The New Extremism in Cinema from France to Europe, eds. Tanya Horeck and Tina Kendall (Edinburgh: Edinburgh University Press, 2013), 18. 
Visit our official Letterboxd list for more recommendations here.