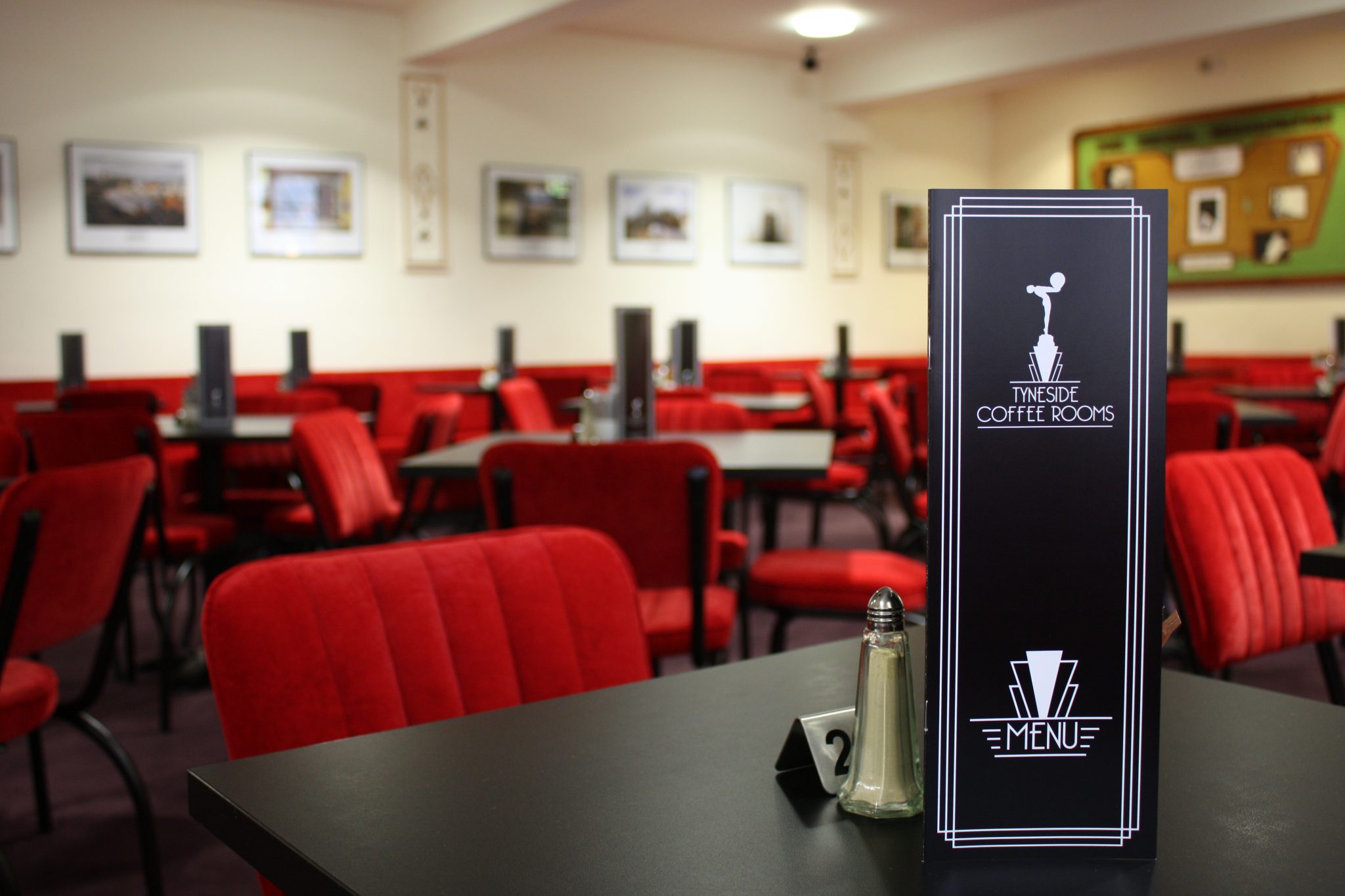 Since 1938 our Coffee Rooms venue has been a much-loved meeting point for all manner of Newcastle folk and visitors to the city. When COVID hit, we were forced to close our cinema and all our hospitality spaces for almost 18 months.
The Coffee Rooms has remained closed since we re-opened the Cinema in August 2021 whilst we continued to face challenges from COVID-19 affecting our staffing levels, and as we focussed on running our Bar Cafe and Vicolo by Tyneside Cinema venues where the flow of guests could be managed safely. The Hospitality industry has seen many challenges in the recruitment of qualified staff and our recruitment process is continuing until we have our core team in place.
We have however replaced the worn-out carpets, repainted the walls, sourced new tables and chairs, re-covered the banquet seating and installed a drop-down screen and sound equipment so we can host special screenings in the evenings as part of our programme of events in the future. We still have some further work to carry out on improving and upgrading the kitchen equipment and developing our new menu, so once this had been completed and we have a full team on board, we will be able to look ahead to re-opening the Coffee Rooms fully.