Cannes Festival Roundup 2022 – Part 2
With the Cannes Film Festival hosting its first fully-fledged edition since 2019 last month, one of the major annual bellwethers of independent cinema has now truly returned. Screening some of the most exciting cinema of 2022 for the first time anywhere in the world, Tyneside Cinema's Head of Film Andrew Simpson attended the festival to find the essential films to bring to audiences in the North East later this year. From the 34 films that we saw, here are 12 recommendations to look forward to.
Enys Men
Mark Jenkin's lore-stoked 16mm films are some of the most thrillingly unique being made in the UK today, and it was wonderful to see him achieve breakout success in 2019 with Bait. That film was about the impact of gentrification on a Cornish village, a relatively straightforward narrative belied by dreamlike, almost Cocteau-esque images conjured by the texture of hand processed 16mm filmstock, and sheer formal economy.
His new film, Enys Men, trades in Bait's crinkled black and white aesthetic for bleached, wild stabs of colour, and a plot that's less linear than circular. Set on a remote Cornish Isle in 1973, it follows a scientist (Mary Woodvine) conducting a mysterious experiment, reliant on the generator that powers her tiny cottage and living out a stultifying, repetitious routine. Things slowly get weirder from there, with the film eventually entering a kind of phantasmagorical space that has seen it widely compared to folk horror. A loopy, sensory experience carried by the texture of Jenkin's trusted 16mm material, Enys Men's spectral quality is seemingly beamed not just from another decade, but another planet.
Enys Men will be released later this year by the BFI.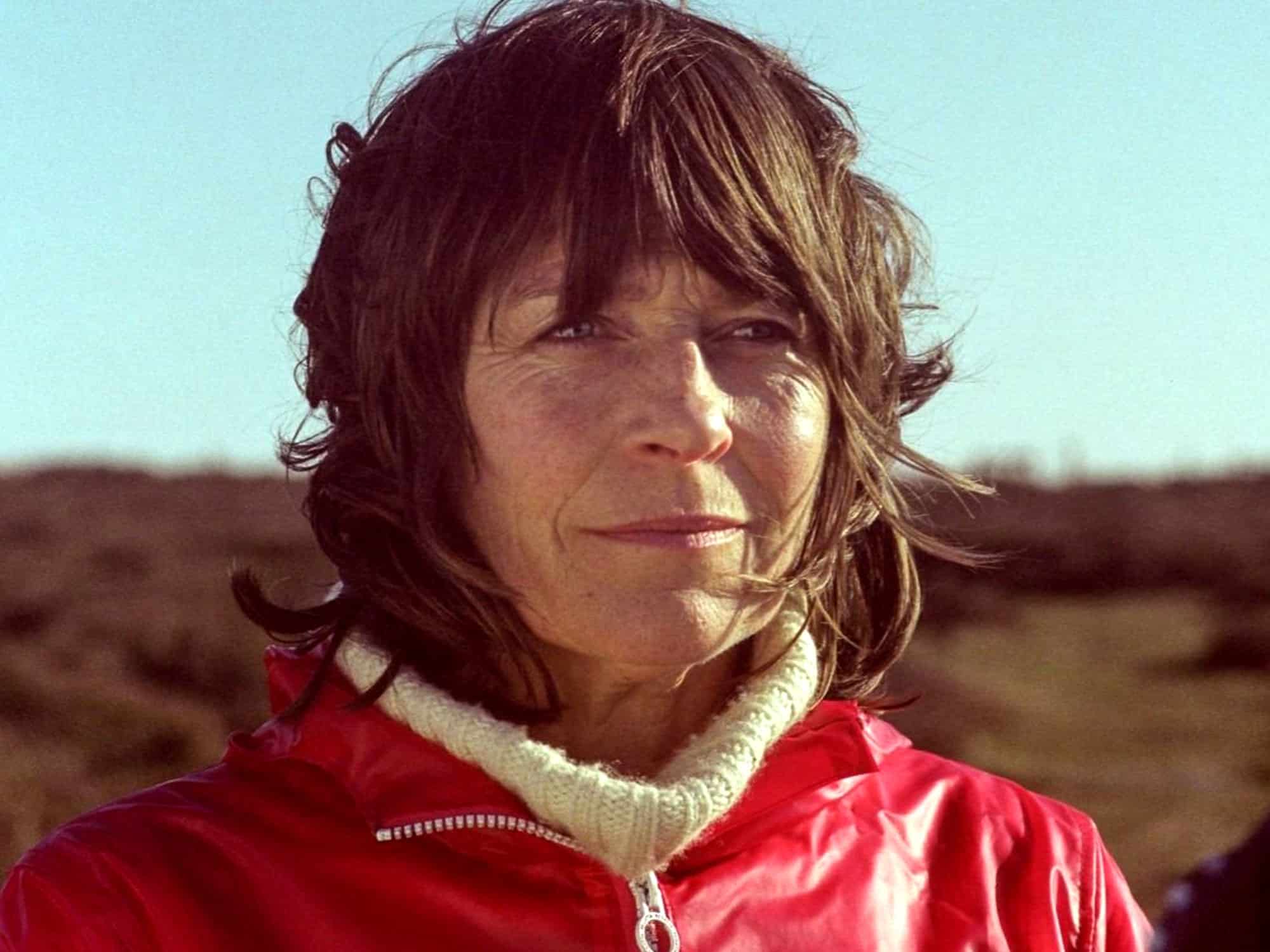 Armageddon Time
Beloved in France but with a mixed reputation at home, American director James Gray finally found something of a mainstream hit with Ad Astra, his existential 2019 science fiction epic starring Brad Pitt. A filmmaker with a distinctly 1970s sensibility, Gray's fascination with knotty family ties, troubled father-son dynamics and the immigrant experience in films like The Yards, Two Lovers and The Immigrant has clearly always been personal, but never more so than in Armageddon Time, an autobiographical drama based on Gray's own childhood in 1980s Queens, New York.
This is the era of Reagan's 'moral Armageddon' and the rise of the Trump family, who make a background appearance in what is a remarkably honest, willingly self-incriminating film about a white, middle class boy learning about his own privilege, and how he is protected from the consequences of his actions. Excellent newcomer Banks Repeta plays Paul, an 11-year-old boy whose Jewish and Ukrainian ancestry is exemplified by his beloved Grandfather, played by a wizened, paternal Anthony Hopkins. Attending a local school and frequently in trouble due to his dreamy, artistic nature, Paul meets a kindred spirit in Johnny (Jaylin Webb), an African American classmate from a poorer background who dreams of becoming an astronaut. Their youthful misadventures will eventually prompt Paul's parents (Jeremy Strong and Anne Hathaway) to move him to an exclusive local prep school, and what follows teaches Paul an awful lesson about privilege and complicity in America.
Armageddon Time feels like a film that might once have been made by the likes of Arthur Penn or Bob Rafelson in the way that it explores how social injustice is sometimes shrouded in a kind of moral ambivalence. Gray is perhaps the only American filmmaker making these sorts of knotty, open-ended dramas on a studio budget, and watching the scales fall from Paul's eyes in this thoughtful, unflashy film was a deeply moving experience.
Armageddon Time will be released later this year by Universal.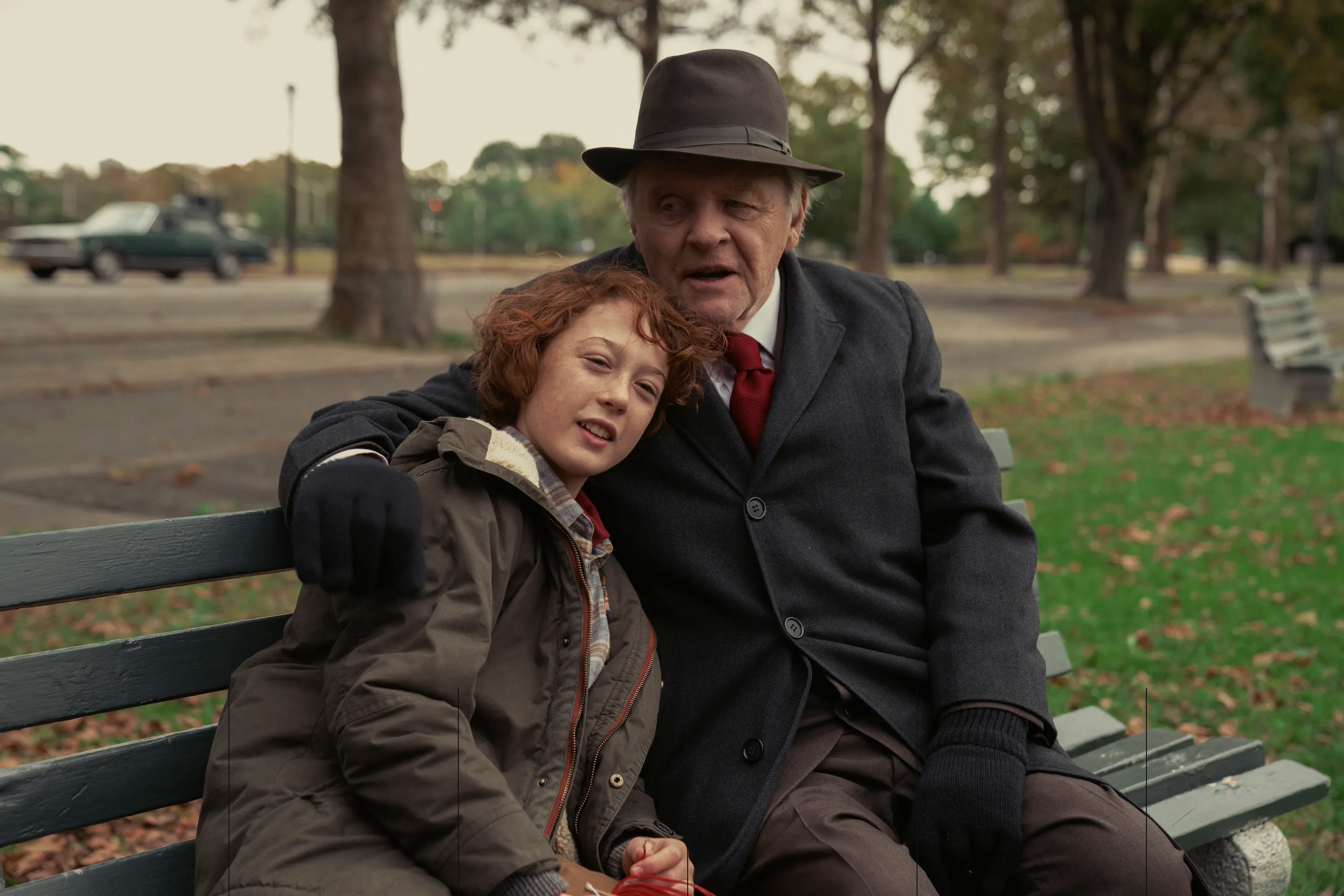 The Dam
Societal dread and haunted landscapes underpin this striking, mysterious film from Sudan. The debut feature from lauded Lebanese artist Ali Cherri follows a builder who spends most of his time drying mud bricks in the crushing country heat. But at night, he disappears into the woods to build a mysterious monolith, the power and purpose of which remains tantalisingly unclear. Unfolding over 80 pregnant, patient minutes, the voices emanating from the earth, and the seismic events happening a few hundred miles away – The Dam is set in 2019, during the revolution that deposed Omar al-Bashir after more than 30 years at the head of the Sudanese government – speak to the undercurrents of a country, both ancient and contemporary.
The Dam does not yet have a UK distributor.
One Fine Morning
The new film from Mia Hansen-Løve is one of the French filmmaker's best. Already completed despite the recent release of Bergman Island (which has been screening at Tyneside Cinema alongside a retrospective of Hansen-Løve's work over the past few weeks), One Fine Morning stars a magnetic Léa Seydoux as a woman who finds herself emotionally trapped by two men. One is her father (Pascal Greggory), a lauded academic suffering from a neurological disorder mirroring dementia, meaning he will soon need fulltime care. The other is Clément (Melvil Poupaud, also starring in Arnaud Desplechin's Brother & Sister at this year's festival), an old friend whom she has not seen since her husband's death some years ago. Running into one another by chance, there is an instant spark between them, and it's not long before they are engaged in a passionate affair, one made complicated by Clément being married, and by their both having young children.
These emotional entanglements will threaten to derail Sandra, as she struggles to reconcile the excitement of a new relationship with the knowledge that it potentially has no future; as well as the need to upend her father's life, with all the turmoil that entails. Utterly apiece with Mia Hansen-Løve's other films, all of which explore how tumultuous, lifechanging events are eventually lost to time, it is Seydoux and Poupaud – who bring a warmth and intensity to this emotionally intelligent film – that give One Fine Morning it's beautifully soulful dimension. The result is a tender, big-hearted ode to the journey through life.
One Fine Morning will be released later this year by MUBI.
R.M.N.
Romanian heavyweight Cristian Mungiu – previously a Palme d'Or winner with 4 Months, 3 Weeks and 2 Days – returned to Competition at Cannes with this timely, bleak portrait of small-town bigotry and violence. R.M.N. follows Matthias (Marin Gregoire) on his journey back to his Transylvanian hometown from Germany, where he was working until a recent workplace altercation. He intends to reconnect with his alienated young son Rudi, as well as his former lover Csilla (Juditch State), a manager at the local bread factory. With the town's working age population having been hollowed out, Csilla is in the process of hiring overseas migrant workers, whose arrival from Sri Lanka causes uproar amongst the locals, and eventual insurrection.
Boasting all Mungiu's customary formal control, R.M.N. sees the ratcheting up of unbearable tension until inevitable violence erupts. Cleverly blending the ancient and the modern, the riled-up locals have more than a whiff of pitchforks at dawn about them, with the film's woodland locale a setting befitting both gothic fiction and a modern story of fractured community, one that is more diverse than it appears (R.M.N. contains five different spoken languages), impacted by European free movement, and susceptible to the influence of right-wing Facebook groups. The fractious townhall meeting in which local animosity is laid bare is brilliantly staged, and whilst some of the polemical notes being sounded in R.M.N. will be all-too-familiar to those of us in post-2016 Britain, this is a powerful statement of a film, with a talking-point ending that speaks to a return to animalistic savagery.
R.M.N. will be released later this year by Picturehouse.