Reel Recommendations: Cow
Any Andrea Arnold film is an occasion for celebration, from her astonishing debut Red Road (2006) and the lyrical grit of Fish Tank (2009) through to her unique adaptation of Wuthering Heights (2011) and the expansive vision of American Honey (2016), she has carved out one of the most exciting filmographies in recent British filmmaking. On hearing of her latest bovine venture, Reel Recommendations felt it a duty, nay honour, to suggest some further cinematic trips of animalistic relevance. Interestingly, Arnold began her career with short films that also turned to monosyllabic animal titles (Dog in 2001 and Wasp, 2003) after beginning with the equally apt Milk (1998). Cow is Arnold's first documentary and through its plunging mud, clamping machinery and open skies a sensorial and empathetic portrait of life emerges: the life of a cow. These following film recommendations similarly approach animal intelligence and emotion, or our relationship with animals and, in the space of wordless observation, a more fundamental eloquence.
WE RECOMMEND
Gunda (dir.Viktor Kossakovsky, 2020)
The most achingly beautiful monochrome film about a pig's life that you could ever hope to see. The cinematography of this contemporary masterpiece is quietly breath-taking: chickens stalk through the towering stems of overgrown grass, cows thunder into an open field, and we follow – with a visually articulate compassion – the wandering life of a farmyard pig. The film manages to quietly (but with transformative force) orchestrate an overwhelming experience of empathy. In its patiently revealed environment, the natural rhythms and interactions of animal life become cumulatively expressive of a kind of wonder that makes of our separatist human arrogance a starkly depressing truth. Viktor Kossakovsky's Gunda is a genuinely unique and important film, inviting the viewer to consider within a depth of feeling that transcends language what we have learnt to overlook. It is rare that such an arguably political film (in its implicit call for recognising life with equality in the diversity of its forms) can be experienced in such a peacefully spiritual act of deep and caring attention.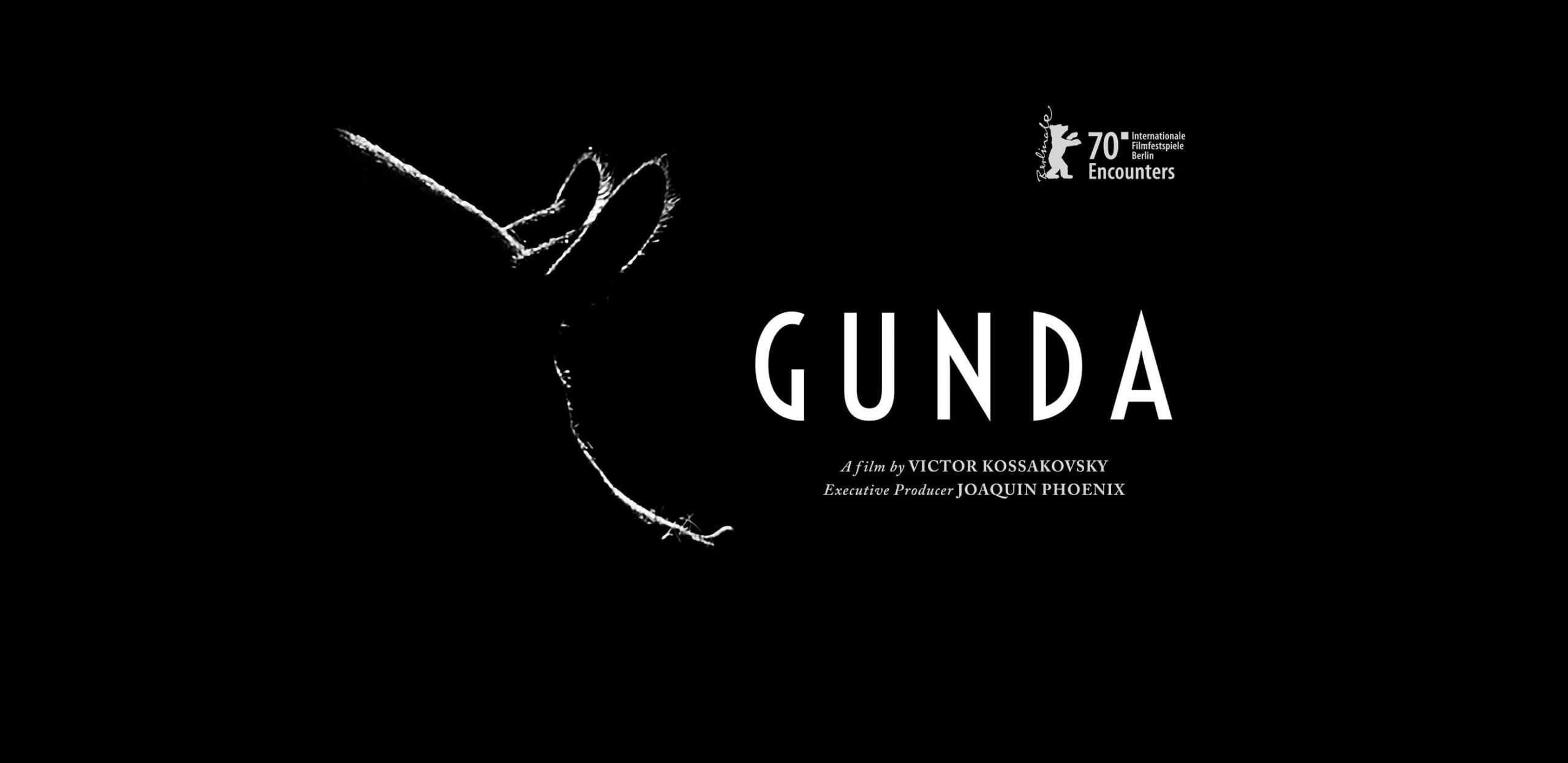 Le Quattro Volte (dir. Michelangelo Frammartino, 2010)
Come for the profound film. Stay for the spiritual goats.
Nature seen and heard as a rhythm of cosmic symmetry, grounded with simplicity and duration. Inspired by Pythagoras' articulation of metempsychosis, Frammartino's second film explores the transmigration of a soul in four turns or, as the film's translation would have it 'four times': a goatherd, a goat, a tree and its charcoal. Again, like Gunda and Cow, this is a film that predominantly abstains from language in favour of the sounds of nature. An advocate of Slow Cinema, Frammartino draws a subtle magic out of meditative observation. Approaching a form of modest visual incantation that, in turn, works toward a profound and peaceful enactment; in visual rhymes and in ambient rest, the soul moves in (and as) the passage of time through its four forms, just as in parallel the process of watching becomes a quite alchemy towards a celebration of transcendence.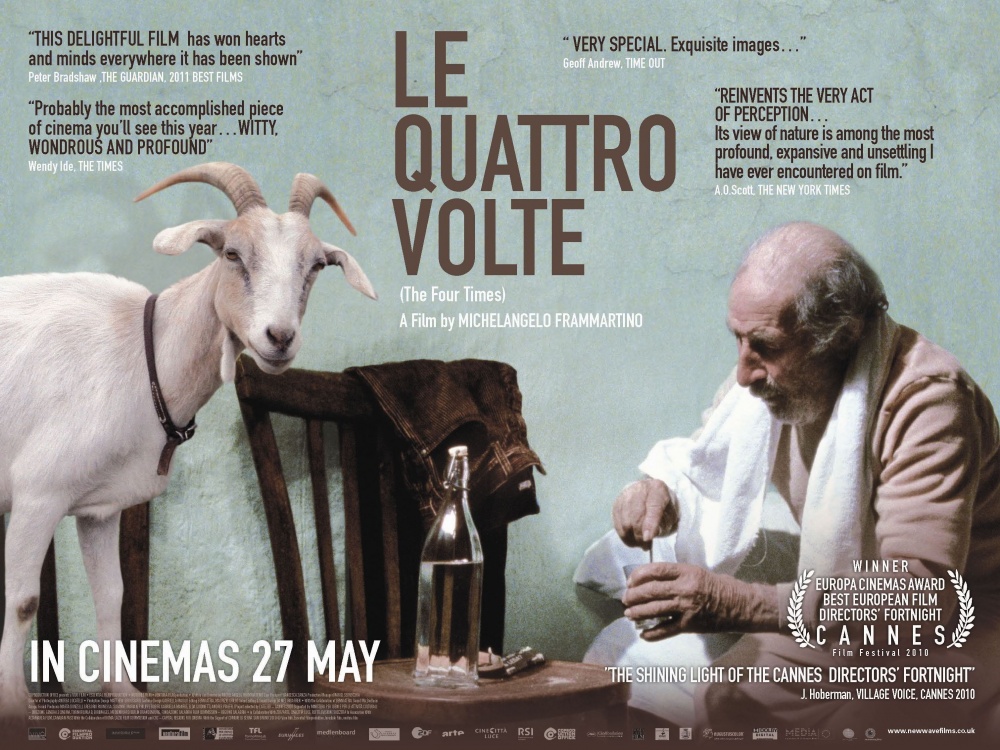 Le Sang de Bêtes (Georges Franju, 1949)
In complete and stark contrast to the previous two recommendations, and far from the meditative or transcendent, Georges Franju's surrealist short is a harrowing and unflinching stare into the literal guts of a working abattoir. Whilst it begins in a flea-market (a classic site for surrealist chance encounters), Franju's nightmarish documentary veers from the shadowy enchantment of eclectic objects into the objectified flesh-as-meat of various animals in a slaughterhouse. The images are devastating: eviscerated bodies being carved and dismembered with casual efficiency, frightened expressions of animals waiting in line and the pooling blood of mass slaughter reduced to a day's work. Not unlike a dark predecessor of the incomprehensibly horrifying footage from concentration camps that later appeared in Alan Resnais' visual document on the holocaust, Night and Fog (1956). Most famous for the haunting elegance of his horror, Les Yeaux sans visage, this earlier short is by far the scarier film. For the brutal and unremitting reality it stares into, Le Sang de Bêtes is a necessarily mute and disturbing form of eye-contact: to bear witness.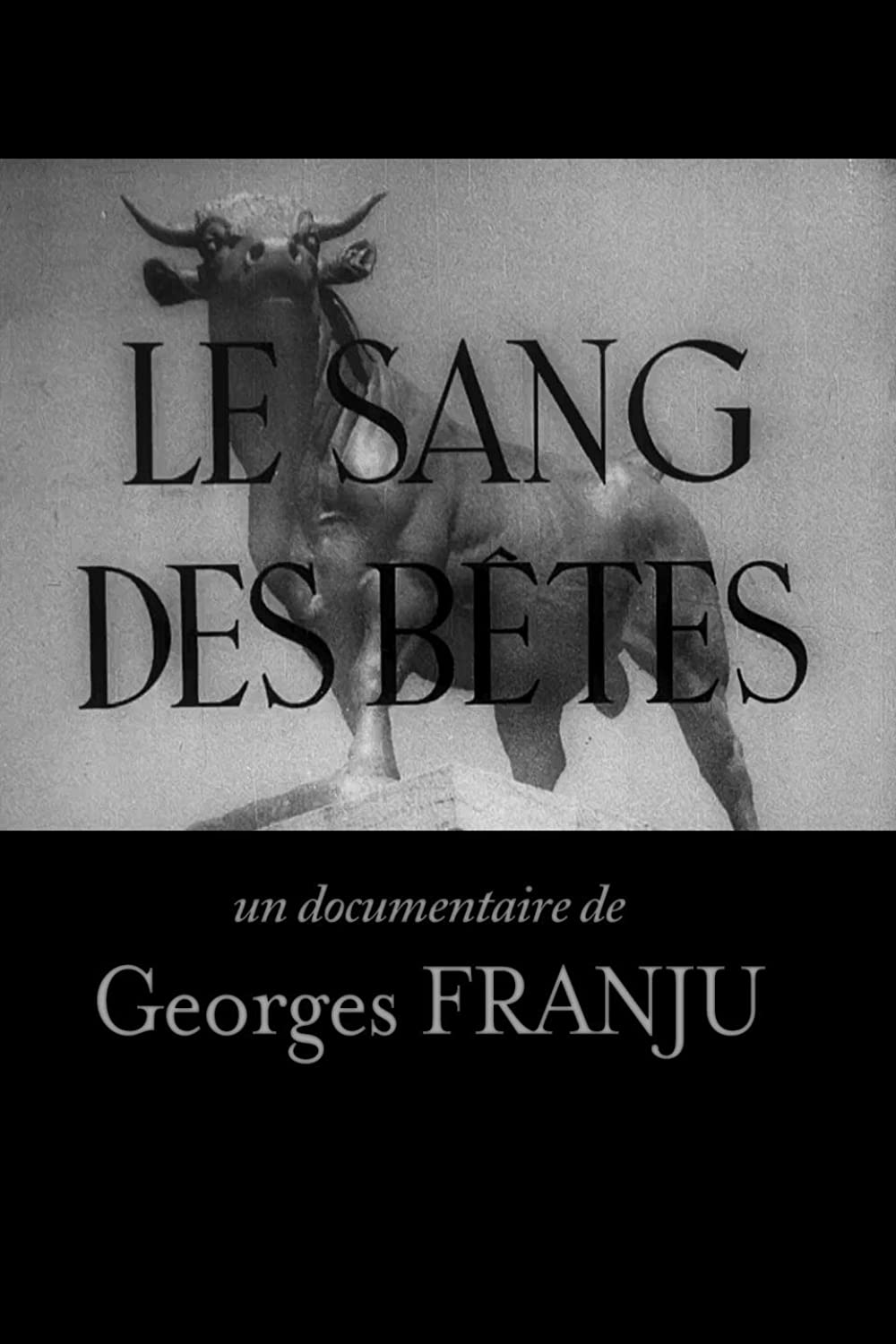 Cows (dir. Julio Medem, 1992)
In his debut film (later gaining further renown with Sex and Lucia, Lovers of the Arctic Circle and Ma Ma, starring Penelope Cruz) Julio Medem created a haunting, mist-enshrouded family saga set across three generations in rural Basque Country. Beginning in 1875 with trench warfare in the Third Carlist War and ending with the Spanish War in the summer of 1936, the film hinges around a guilty act of cowardice ominously witnessed by a solitary cow. In an unnervingly dream-like manner, the inscrutably blank stare of cows becomes a shifting metaphor that percolates through generations of rivalry, incest, war, log-cutting and ill-fated romance. The mystery of the cow prevails…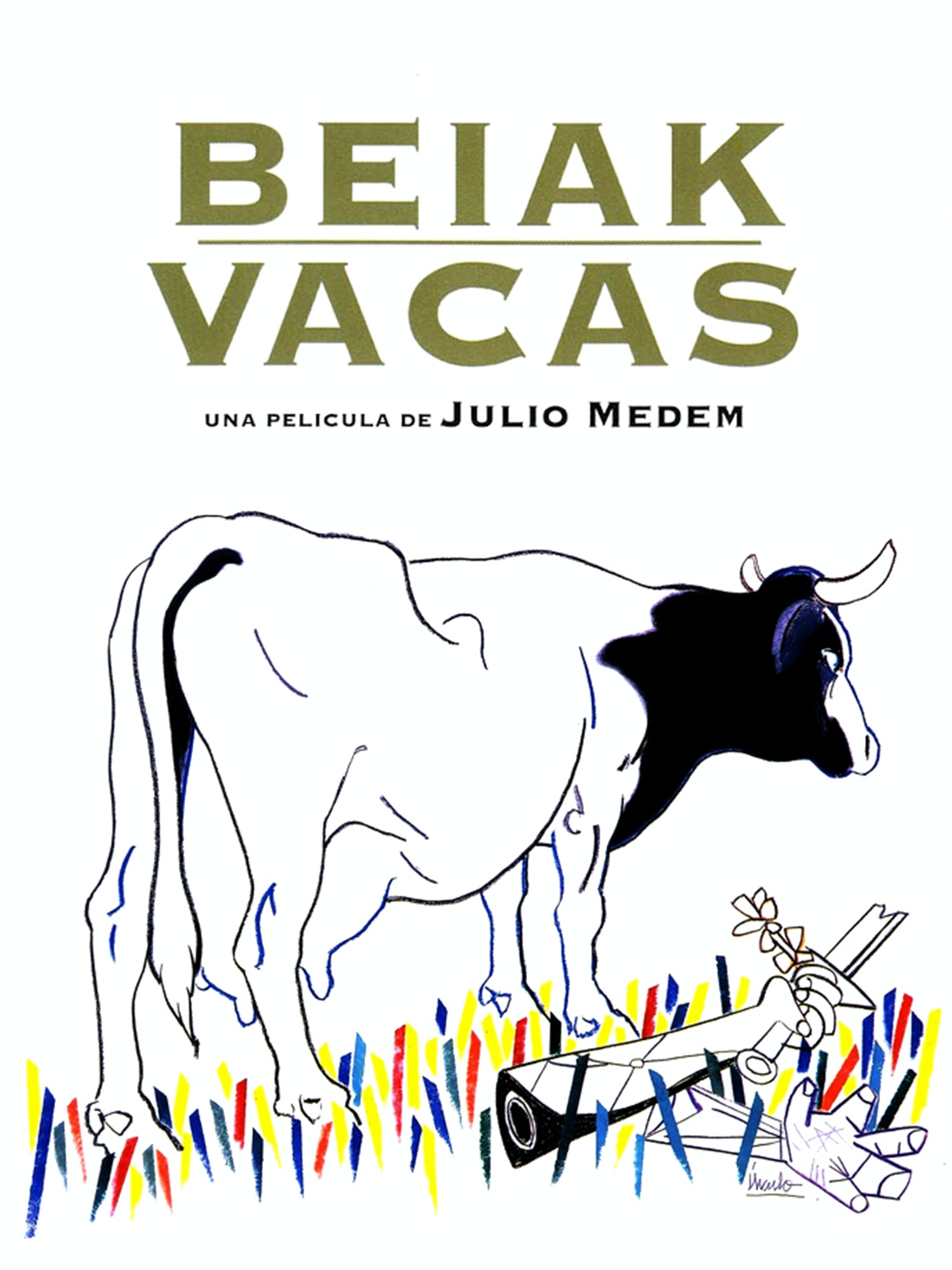 The Cow (dir. Dariush Mehrjui, 1969)
Often considered the first film of the Iranian New Wave, this deceptively simple film about one man and his cow opens itself up like a twisted fable to become both a Marxist meditation on property and alienation, and a psychological cautionary tale that investigates the social dynamics between community and the individual. We are introduced to the villager, Masht Hassan, and his beloved cow (the only one in the village). After returning from a trip out of the village Hassan is devastated to discover the cow's disappearance. In a distinct shift from sanity in the midst of despair and grief, Hassan starts to act like his missing cow –embodying the carefully observed personality of the absent animal. Moving between a strange poetry in its mesmeric cinematography and the grounded realism of rural poverty, Mehrjui's The Cow is a mystic testament to the animals we miss and the animals we are: as socio-political as it is spiritual.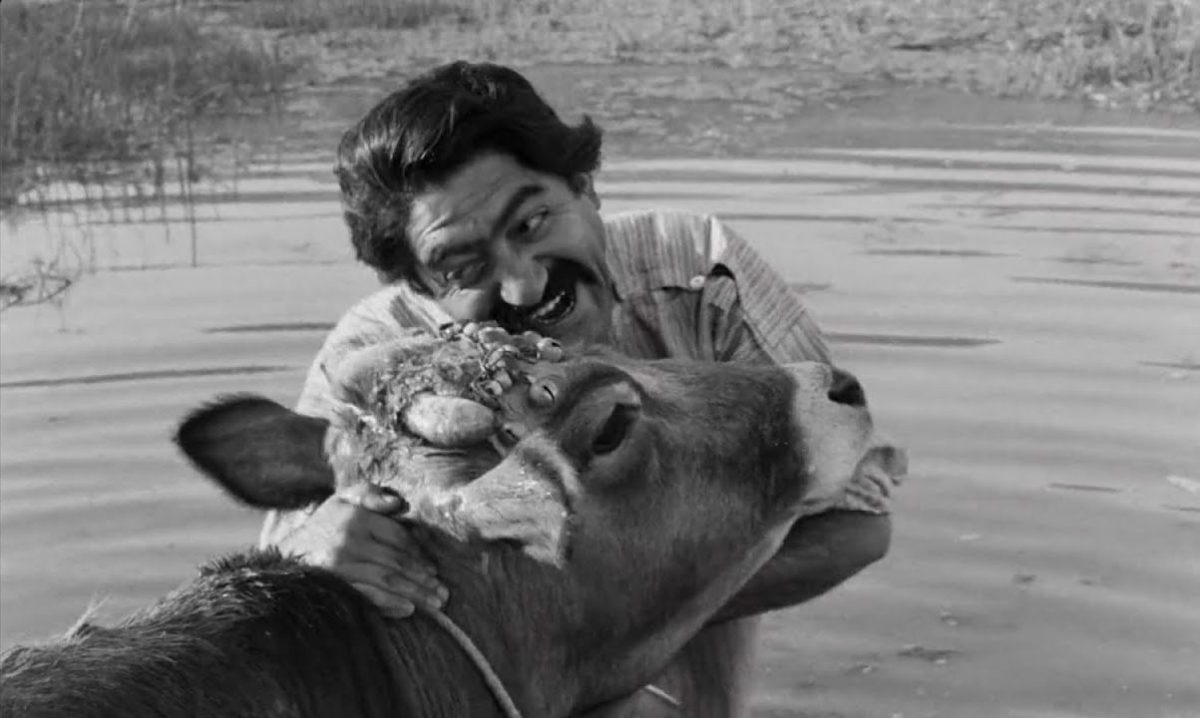 Visit our Letterboxd list of this edition of Reel Recommendations here.