Toronto International Film Festival 2022
One of the biggest events in the annual cinematic calendar, the Toronto International Film Festival returned for its first proper in-person edition since 2019 in September 2022. Showing more than 200 new independent pictures from all over the world, we were there to find the most exciting new films to bring back to audiences at Tyneside Cinema over the next few months, and were delighted to find that cinema is alive and well (really, it was never in doubt). Here are ten highlights from this year's programme…
The Banshees of Inisherin
Martin McDonagh takes the caustic energy of his previous films In Bruges and Three Billboards Outside Ebbing, Missouri and pours it into something much more thoughtful in The Banshees of Inisherin. That's not to say that Banshees isn't bitingly, scabrously funny – it is, and then some – but this is a filmmaker exploring hitherto unseen depths of feeling and insight. Reuniting with regular collaborators Colin Farrell and Brendan Gleeson, this story of existential warfare between estranged friends in 1920s Ireland starts out as a microcosm of a country, before becoming about more or less everything. Blackly hilarious and deeply illuminating the human condition, this is one the year's very best films, I'm confident people are going to love it when they see it. Competing with The Whale's Brandan Fraser for an Oscar, I suspect Farrell might just edge it for his wonderful, career best performance here.
The Banshees of Inisherin is released in cinemas on 21 October and plays an exclusive preview at Tyneside Cinema as part of our LFF line-up on 13 October – click here to book tickets.
The Eternal Daughter
Joanna Hogg reiterates her status as one of Britain's most vital filmmakers with this mysterious, suggestively haunting portrait of a strained mother-daughter relationship unravelling at a creepy hotel. Following on from The Souvenir – which deservedly brought Hogg a new level of career success – this feels, to some extent, like another autobiographically charged story, focusing as it does on a filmmaker, and a very particular English upper class milieu that will be familiar to anyone who has seen Hogg's other work. Yet Hogg is stepping into new territory with what amounts to a ghost story, and this to me felt like a filmmaker unshackled and brimming with confidence following her last, deeply personal work. That confidence is underlined by her having Tilda Swinton play both main onscreen parts here. But it is in the way Hogg allows her story and themes to gently unfold, and her intertwining of the great BBC Christmas ghost stories of the 1970s with the intimate and the personal, that elevates this into something truly, spectrally special.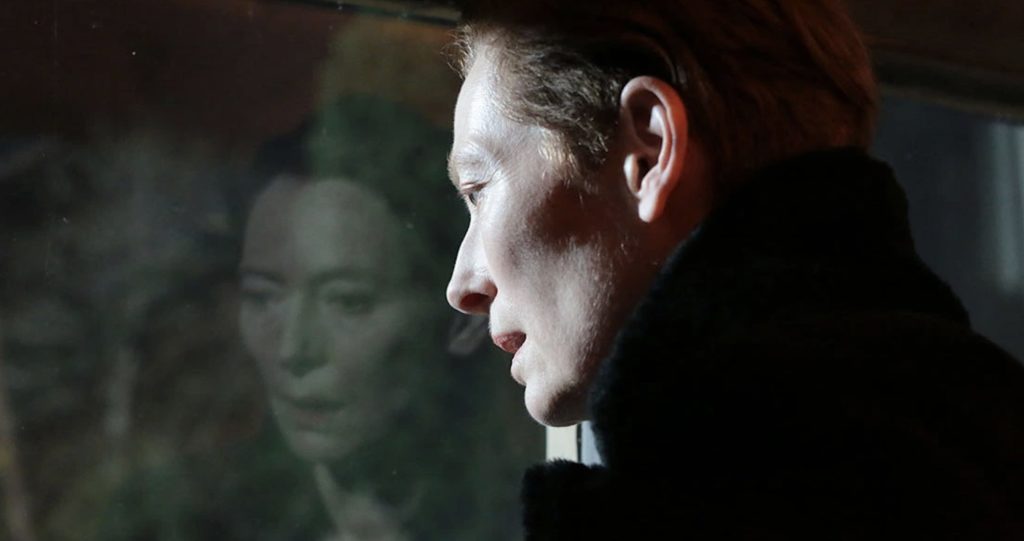 The Eternal Daughter will be released in cinemas sometime next year
The Menu
With Triangle of Sadness, Glass Onion and this scalding black comedy from Mark Mylod arriving this Autumn, cinema seems determined to serve up a reckoning for the super-rich at the end of 2022, and who could argue with the timing. The less that's said about what happens in The Menu the better – part of the fun is the unveiling of shocking surprise after shocking surprise – but suffice to say an invitation from celebrity chef Slowick (Ralph Fiennes) to his exclusive island restaurant isn't everything it seems, as a disparate group of obnoxious wealthy patrons soon discover.
Serving up a meal like no other, the result is something akin to Succession by way of Squid Game, and The Menu delivers each of its wonderfully witty set pieces with complete aplomb. Fiennes and a stacked ensemble cast are wildly entertaining, with special mention going to Nicholas Hoult for his hilarious performance as a sycophantic foodie. Anya Taylor-Joy, meanwhile, continues her meteoric rise as the film's accidental hero. A deliciously tart treat of a film that screams 'Eat the Rich!'
The Menu is released in cinemas on 18 November
All The Beauty and the Bloodshed
The new film from Laura Poitras (who won an Oscar for her terrific Edward Snowden documentary Citizenfour in 2014) is a deeply moving, often spellbinding portrait of the artist Nan Goldin, and the downfall of a pharmaceutical giant. Weaving together a chronology of the famed photographer's life story and a blow-by-blow account of her campaign against the Sackler family – owners of the conglomerate seen by many as largely responsible for the opioid epidemic in America, as well as backers of several major art galleries – Poitras' film achieves a rare suppleness and beauty through an unusual structure and a beautiful use of archive.
Evoking Goldin's difficult family history as well as the avant garde New York art scene of the 70s and 80s, All the Beauty and the Bloodshed is a rich concoction of poetic testimony and cinema verité, culminating in a devastating scene in which bereaved families finally get to confront the Sackler's with their own deeply moving stories. The deserving winner of the Golden Lion at the Venice Film Festival just before playing at TIFF, this is very special.
All The Beauty and the Bloodshed will be released in cinemas on 27 January
Pearl
Off-beat genre wizard Ti West (House of the Devil, The Innkeepers) follows up his gloriously fun 70s slasher romp X with Pearl, a weird, often hilarious companion piece starring Mia Goth as a young incarnation of X's elderly villainess. Shot in eye-popping technicolour and presented in the elevated style of something like Pleasantville or an episode of the Brady Bunch, West and Goth have lots of fun contrasting Pearl's chintzy sitcom tone with plenty of gnarly, gross-out savagery.
Made in just two weeks utilising the set that West and his crew had built for X, Pearl is the story of a young woman desperate to escape from her life spent on a farm with her abusive mother and infirm father, and whose repressed, murderous rage is seemingly waiting to escape. Impressive for its melding of a host of influences and styles into a singular horror romp, it's Goth (who co-wrote Pearl along with West) who really makes this work, serving up a performance that combines histrionics with real pathos. The Midnight Madness audience at TIFF went bananas for this, and for good reason.
Pearl will be released in cinemas sometime next year
Glass Onion: A Knives Out Mystery
We're huge lovers of the whodunnit at Tyneside Cinema (look no further than our epic incoming murder mystery season for proof), and Rian Johnson's Knives Out was one of our real highlights of 2019, refreshing a beloved genre with postmodern panache and an all-star cast. The sequel more than lives up to the standards set by the first instalment, with famed detective Benoit Blanc investigating mysterious goings on the private island of a tech billionaire played by Edward Norton.
One of the year's great crowd pleasers, this has all the twists, turns and visual gags you could ever ask for; and we should all aspire to enjoy ourselves as much as Daniel Craig, who is in full anti-Bond, Louisiana lovey mode as Blanc, reacting with incredulity at the ridiculous lifestyles and foibles of America's most annoying capitalists as he races to solve a plot of murder and blackmail. With Janelle Monae, Kate Hudson, Kathryn Hahn and Dave Bautista bringing colour and barbed wit to every scene, this is such a treat.
Glass Onion: A Knives Out Mystery is released in cinemas in November/December, October and plays an exclusive preview at Tyneside Cinema as part of our LFF line-up on 16 October – click here to book tickets.
Saint Omer
An academic experiences a haunting courtroom trial in Saint Omer, Alice Diop's extraordinary drama about truth, objectivity, cultural violence and womanhood. Making her fiction debut after a series of brilliant documentaries, Diop partially reconstructs the 2016 trial of a woman accused of murdering her infant child, following Rama (an impassive yet deeply expressive Kayjie Kagame, who we might presume stands in for Diop herself) as she observes the trial as part of a new research project. Her encounter with the defendant Laurence (Guslagie Malanda), a woman who is, like her, a brilliant academic from a French-Senegalese background in a relationship with a white man, feels like it takes place in a liminal space between reality and somewhere else.
Unfolding in long, beautifully framed takes (only occasionally interrupted by escapes from the courtroom), what follows is a riveting inversion of the traditional courtroom procedural, one that takes place from the point of view of two women and which renders the arcane rules, racism, and black-and-white logic of the legal system absurd in the face of its intensely rich cultural dialogue. A film requiring an essay to unpack everything it's up to, Saint Omer is spellbinding film full of labyrinthine insights.
Saint Omer will be released in cinemas sometime next year
Sanctuary
The one-setting chamber piece can be an intensely uncinematic, claustrophobic film experience. Not so in the hands of director Zachery Wigon and actors Christopher Abbott and Margaret Qualley, who deliver a sumptuously riveting thriller about class, control and co-dependence in Sanctuary, the story of a power struggle between a businessman and his dominatrix. Abbott plays Hal, the heir to a hotel chain fortune who is looking to dispose of the services of Rebecca (Qualley) now that he is getting ready to take control of the family business. Understanding her role in readying Hal for corporate power, Rebecca promptly demands a severance that reflects her contribution, prompting a war of words, violence, manipulation and shifting dynamics across a single night trapped in a hotel room.
Morphing from a struggle between employer and employee into something distinctly more personal, Sanctuary soars off the back of two intensely committed, comedic performances from Abbott and (especially) Qualley. Wigon expertly manages the shifting dynamics between his leads, and keeps the drama dynamic through nifty bits of formal manipulation that prevent his one-room setting from ever getting stale. But it's in the films witty, multifaceted commentary on gender power, capitalism, class and, eventually, love that make this especially satisfying.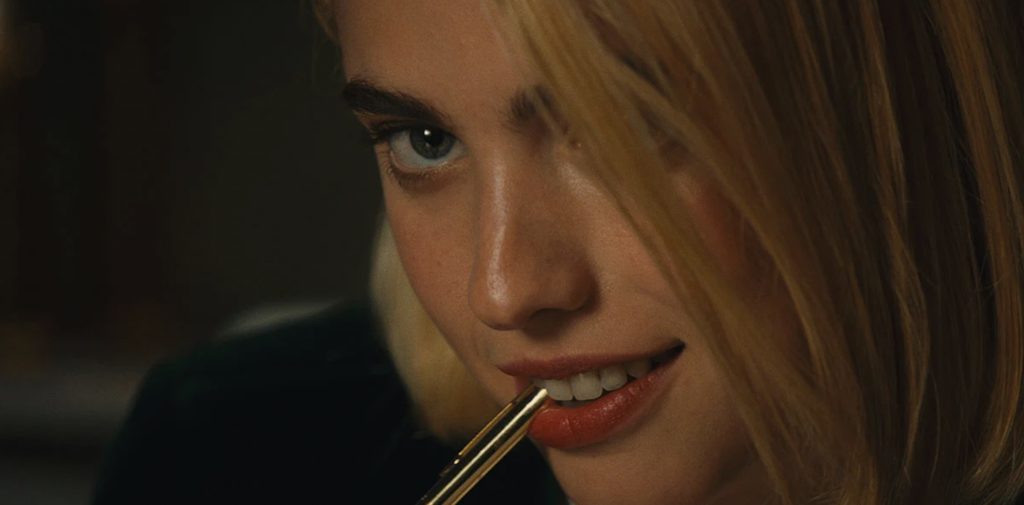 There are no confirmed plans for a cinema release for Sanctuary at the time of writing. We will keep you posted!
The Fablemans
Steven Spielberg's lilting portrait of a loving, troubled family in 1950s and 60s America is an instant classic. Gabe LaBelle plays Sammy, a teenage boy falling in love with cinema whilst struggling to come to terms with the complexity of the relationship between his parents (Paul Dano, Michelle Williams) and their best friend Benny (Seth Rogan). Being uprooted from their home in Arizona for a new life in California, the strains of change will slowly unravel the bonds between all of them in what is a beautifully drawn, deeply emotive story of emotional awakening.
Nakedly autobiographical, Spielberg's film follows several others – Kenneth Branagh's Belfast and Sam Mendes' incoming Empire of Light among them – that have recently mined a director's childhood experience, and particularly their early love of cinema, for inspiration. Spielberg's film is, unsurprisingly, the pick of the bunch. Full of colourful, beautifully drawn characters (Michelle Williams and Judd Hirsch particularly stand out), The Fablemans is an achingly personal, touching story of shifting emotional landscapes, and a thrilling account of Spielberg's own early steps into movie making, with recreations of his early attempts at westerns and war pictures a particular delight. Also featuring what is perhaps greatest ever film cameo, this was the standout highlight of this year's TIFF, and The Fablemans is the rightful frontrunner for Best Picture at the Oscars in 2023.
The Fablemans is released in cinemas on 27 January
Thunder
A young nun returns to her Alpine home following the mysterious death of her sister in Thunder, the spectral, erotically, evocatively alive debut feature from Carmen Jacquier. Unfolding in the early 1900s in a setting that instantly recalls Terence Malick's A Hidden Life, Elisabeth (stunning newcomer Lileth Grasmug) returns home to find an eerie silence surrounding the death of her sister Innocente. The revelation that her soul has been 'condemned to wander' prompts a search for answers, and the discovery of a communion between God, eroticism and nature that will bring her closer to some in the community, and alienate her from others.
Conjuring ethereal atmosphere through Marine Atlan's painterly cinematography and Nicolas Rabaeus' jarringly contemporary score, Thunder evokes Pasolini's The Gospel According to St. Matthew, as well as the work of Tarkovsky and others in its beauty and spirit of existential enquiry. Its use of natural light, sound and the energy between its young protagonists also reminded me of Jazmin López's film Leones. Jacquier's film is all its own, though, and Thunder folds together a crackling atmosphere of erotic charge, haunted landscapes, religion, and folk mystery into one another. A unique, beautiful, haunting film.
There are no confirmed plans for a cinema release for Thunder at the time of writing